Page 2 of 2 •

1, 2

firesphere306 wrote:We have even visited Madame Tussauds to see the wax Katniss they have on display. This November, We're celebrating the end of a franchise by watching Mockingjay Part 2, three times and seeing the Exhibition in New York City.

This past August I was able to meet the wonderful Willow Shields at an autograph signing. I gave her one of my paintings to sign and she absolutely loved it. It was such a great experience meeting with someone from my favorite movie series of all time.

Once Mockingjay Part 2 comes out, I'm proud to say this series is my favorite. I've never been able to watch movies more than once, and I could watch these all the time and never get bored by them. This story and characters have left and imprint on my heart and what better way to show my love for it than by drawing and painting them. I can't wait to make more art pieces for myself and to anyone else who would want one made.
Our time together at Madame Tussauds was hilarious. I was the only one ballsy enough to kiss the wax Jennifer Lawrence. Smelled oddly good. *_*; Or maybe that was just your strawberry perfume...
The
Hunger Games
series brought out the best in you, emotionally and on an artistic level. It's such a personal series for you. You were never this connected to any live action media before, not even
Orphan Black
. Seeing how this is the last movie franchise to not only entertain me (because being entertaining is never enough for me.
Terminator 3
was entertaining, but it's still a bad movie in the long run.), but also move me emotionally. Katniss isn't like the heroes from my other favorite films. She's not an invincible badass like Bruce Lee, she's not a ballsy action-adventurer like Indiana Jones, nor an OP badass chick like Alice from the Resident Evil movie series. Katniss is more like Ellen Ripley of the Alien series; a reluctant heroine who wishes she could stay out of the horrors and live a peaceful life. Sadly, the horrors come directly to Ripley-JUST LIKE KATNISS. Suzanne Collins wrote a character with every advantage against her in a somewhat realistic setting. Instead of mowing down bad guys left and right, it's Katniss's noble actions and will to survive that ignites those around her, mainly the oppressed Districts, to fight against the Capitol. In essence, being herself is enough to inspire the small guy. Like Snow says, she's an "underdog". Or "Ander Dawg" if you listen to Donald Sutherland speak.
Hell, Kara, have you ever noticed that the Mockingjay symbols from each film tell the story just as well as the films?!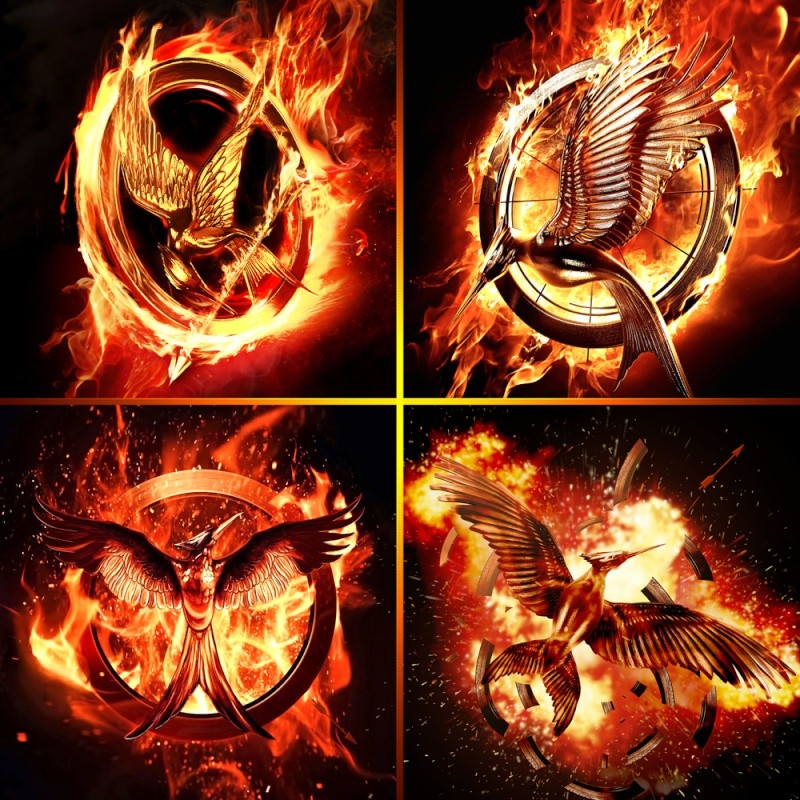 We have the dull, reluctant Mockingjay with the bow. Symbolizing a rookie. Beginner. = The Hunger Games
Then we have the more focused Mockingjay on high alert to survive a second onslaught. = Catching Fire
Third is a Mockingjay who is seen as a symbol of hope. Spreading it's wings to inspire those with low morale in this terrible war, to keep fighting. = Part 1
Finally, we have the Mockingjay cuttin' loose at it's strongest. A veteran who knows herself and the enemy perfectly. She has come this far and now it's time to finish the enemy. Permanently. = Part 2
_________________
Mai
-X-
Project
The law of physics: Whenever there's this much gay in one room, Shizuru manifests!When Shizuru said "Ara" for the first time, the "Ara" broke into a thousand pieces and they all went skipping about. That was the beginning of fairies.
Administrator. The Showstopper. The Headliner. The Main Event. The Icon. Mr. Mai-Series.





Posts

: 38805


Bubuzuke points

: 42492


Armitage GUTS!!!

: 2516


Join date

: 2010-05-01


Age

: 32


Location

: Garderobe Academy



Right! I my first digital painting was of Katniss and I just kept drawing and drawing her until I got better and perfected the art as best as I can :D The series is just so important to me and I just can't wait to see the last film with someone who likes it just as much as I do. It just makes it a better experience in the end. I can't tell you how much fun Catching Fire was the second time I watched with you, haha.
Also! I was going to kiss her too but I didn't know if that was allowed XD I guess it was...I should have done it too. There will be plenty more of Kat in the exhibit for me to kiss and make funny faces at :D and Johanna! That big poster of her...MAN!
I have noticed that yep! Have you noticed the character posters for each movie. In the first movie.
All of their portraits are facing a certain way and Kat is facing the opposite.
For Catching Fire everyone is sitting while Kat is standing like the rebel she is :D
_________________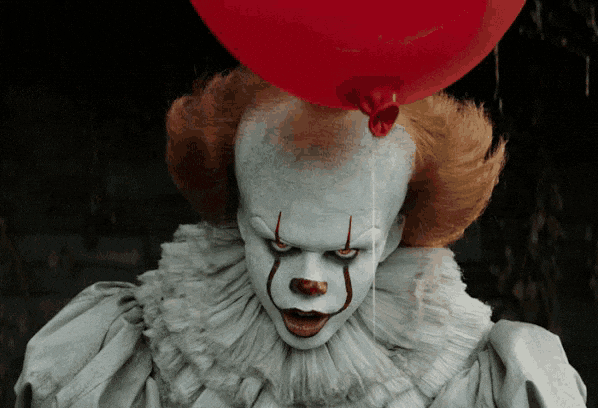 "Well, I have these blackout moments that I don't remember anything. A certain type of darkness swallows me whole, crushing my entire body to the point that I'm burning up. All my senses stop, my vision blinds me and I feel soulless. A voice calls to me but it's neither one I recognize…and it tends to haunt me like this shadow on my soul. This voice is evil…pure evil that I lose to it. It becomes me. That's when everyone else tells me that I became someone else in battle. Someone that they remember…..but…I don't remember being me."
Gabrielle Kimura-Fire Sphere
Pearl Otome





Posts

: 1327


Bubuzuke points

: 1571


Armitage GUTS!!!

: 212


Join date

: 2011-10-18


Age

: 29


Location

: In a house by a road in PA :D



That's too easy, Kara! :3 Katniss is a non-conformist; always going against the grain. The people behind the promotional art (whom I can assume are Lionsgate cronies rather than Suzanne Collins) knew what they were doing. It could also be a metaphor for Jennifer Lawrence's status in Hollywood. She is the best of the cast and rightfully so. Though, Jena Malone does rival her in the acting department, nobody gave her a portrait facing Katniss's way for a melt worthy French kiss.
Oh well...
AND WE JUST GOT OUR TICKETS FOR NOVEMBER! Thanks to the combination of Panem Propaganda (the Mai-Multiverse of Hunger Games fansites) and Fandango, we're set to watch Mockingjay Part 2 THREE days in a row! I'M SO EXCITED, YOU HAVE NO IDEA!!!!!!!
_________________
Mai
-X-
Project
The law of physics: Whenever there's this much gay in one room, Shizuru manifests!When Shizuru said "Ara" for the first time, the "Ara" broke into a thousand pieces and they all went skipping about. That was the beginning of fairies.
Administrator. The Showstopper. The Headliner. The Main Event. The Icon. Mr. Mai-Series.





Posts

: 38805


Bubuzuke points

: 42492


Armitage GUTS!!!

: 2516


Join date

: 2010-05-01


Age

: 32


Location

: Garderobe Academy



Page 2 of 2 •

1, 2


Similar topics
---
Permissions in this forum:
You
cannot
reply to topics in this forum