My last thread of the day :3

In both series, we have a lot of characters developing bonds left and right throughout the story. Many of them romance, some are Master-Otome bonds...but this thread's specialty is friendship.

So, what do you guys think of the best friendships from the two series? talk about them here!

Imma start first.

For HiME, best friendship there for me is between Alyssa and Miyu. Of course some would say that they're more like Master-servant, but for me, it's friendship xD Neither can live without the other...and apparently even when they're reincarnated in the Otome-verse, Miyu's still loyal to Alyssa...though she's nothing more than a bird....

For Otome, best friendship there is between Mai and Mikoto xD I don't even think it's friendship, but they're definitely not lovers....so that can go here yes?

Now it's your turn, best friendships anyone?


_________________
:: deviantArt :: Personal Blog :: Tumblr ::
White Devil Worshiper





Posts

: 6128


Bubuzuke points

: 7627


Armitage GUTS!!!

: 1396


Join date

: 2011-06-07


Age

: 28


Location

: Haven, Remnant



In Mai-Hime, I would say that Midori and Yohko are the best of friends.
Even though Yohko is annoyed with Midori's antics from time to time, she does show concern for her. They even go out to drink together to catch up on things.
Meister Otome





Posts

: 3956


Bubuzuke points

: 4628


Armitage GUTS!!!

: 626


Join date

: 2012-03-23


Age

: 27


Location

: Rhode Island



I'm going to say Mai and Mikoto are best friends. At first Mikoto was feral, but Mai was able to get her to open up and become friendly with friendship and food. We see their friendship put to the test when Mikoto was pushed away because of a dispute between them. In the end, Mai was able to show how deeply she cared for her friend and the dispute ended... before Mikoto could chop off Mai's head. =P

Also Mai and Natsuki are best friends. Right at the end of the series, Natsuki, who was reclusive and avoided people, helped Mai come back from a dangerous mind-set because she recognized that she herself was once there. This is due to a friendship that developed all throughout the series.
Coral student





Posts

: 754


Bubuzuke points

: 1200


Armitage GUTS!!!

: 400


Join date

: 2011-07-27


Age

: 26


Location

: On an island.



Realistically, Mai Tokiha and Natsuki Kuga turned out to be the shining example of best friends or "BFFs". Fans tend to overlook that Natsuki did trust someone beyond just Shizuru: Mai Tokiha. What started as a misunderstanding and a warning to stay away from Fuuka, led into a mutual trust. Rather than engage in battle like Natsuki and Mikoto did, Mai preferred to keep the peace with Natsuki. Even suggesting to help her in the battle against the Orphans. Natsuki even trusted Mai enough to fill her in on the whole First District cover up of the bus accidents caused by the orphan.

During the Carnival arc, Natsuki always assisted Mai and vice versa. Not once did they ever consider fighting each other, even when they were at their worst. When Mikoto was about to kill Mai during their first clash, Natsuki saved Mai by informing Mikoto that she loved Mai. Let's not forget the death of Tate either, Natsuki was the first person to be there when Mai broke down. She was crying for Mai, knowing how important Tate meant to her. All of this led to their moments together at Fuuka in episode 25, leading up to the final battles.

Tokiha and Kuga are always watching each others back. Through the good and the bad, they can always depend on one another.
_________________
Mai
-X-
Project
The law of physics: Whenever there's this much gay in one room, Shizuru manifests!When Shizuru said "Ara" for the first time, the "Ara" broke into a thousand pieces and they all went skipping about. That was the beginning of fairies.
Administrator. The Showstopper. The Headliner. The Main Event. The Icon. Mr. Mai-Series.





Posts

: 38816


Bubuzuke points

: 42506


Armitage GUTS!!!

: 2517


Join date

: 2010-05-01


Age

: 32


Location

: Garderobe Academy



Damn, I didn't see this thread before and Luu beat me to the chase with what I would have said XD

So I'm not just repeating what's been said, I'll go with Yukino and Haruka. It's blatantly obvious that they are best friends, and have been since they were younger. The way Haruka stood up to Shizuru, despite the Kaichou having a weapon and a giant hydra, makes it clear how much Yukino means to her. And we all know how highly Yukino thinks of Haruka :3

Oh and for me, they are not a couple in the HiME verse, just best friends, Otome is a different matter entirely ;P
Goldfish wanker of Camelot





Posts

: 3820


Bubuzuke points

: 4261


Armitage GUTS!!!

: 441


Join date

: 2012-02-04


Age

: 27



What can I say that hasn't already been said?

Well, to elaborate on the Youko-Midori pair, we also see times where the two show moments of understanding. It was Youko that Midori went to and entrusted with a secret packet when she knew that she might not live to deliver the information herself. :3
_________________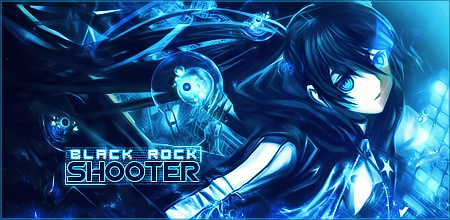 Siggy made by depression76
Sexilicious Zhang-papa





Posts

: 7542


Bubuzuke points

: 8879


Armitage GUTS!!!

: 1354


Join date

: 2010-09-29


Location

: here and there...



Mikoto and Mai! :3 To me, they hold the purest of friendship. They're the type of friends who can deal with crazy antics and flaws. From my experience, friends used to get mad at me over how crazy I was >_> Basically people just can't accept me for who and how I am, and the Mai/Mikoto friendship basically shows what I really long for when it comes to friends.

Mai and Natsuki hold a good example as well. I used to know people that I didn't get along with at first but ended up being good friends later :3 Tis a shame though my friend moved away ._.

Midori and Youko, though both get pissed off over their certain antics, they still care for each other :3 I have a few friends who have antics that REALLY piss me off, but nonetheless, I love them as family, because of all the good things we've done together, and I see that in Midori and Youko.

Natsuki and Shizuru, now that's more personal, since I connect to their friendship the most. Sometimes friends fall in love with other friends, and it can be scary. I know that. Natsuki's feelings towards Shizuru pretty much described how I felt towards a friend who fell in love with me a couple years back. I'd go on more about this, but I think my views would offend others so I'm gonna keep my mouth shut on this one.
Space Samurai Marshall Banana





Posts

: 8940


Bubuzuke points

: 9709


Armitage GUTS!!!

: 593


Join date

: 2012-07-21


Age

: 27


Location

: Purgatory



Hmmm....Mai and Natsuki's friendship. You get to see them become greater friends in Hime. You kind of grow up with those two, well it seems like you do. You get to see a relationship build up. Mikoto too. Mai and Mikoto is great and always will be. They're so cute with each other!

Natsuki and Shizuru....the best for me. My favorite is the flashback that Natsuki has about Shizuru. UGHHHH soooo adorable. *Listen's to the OST from that part*
_________________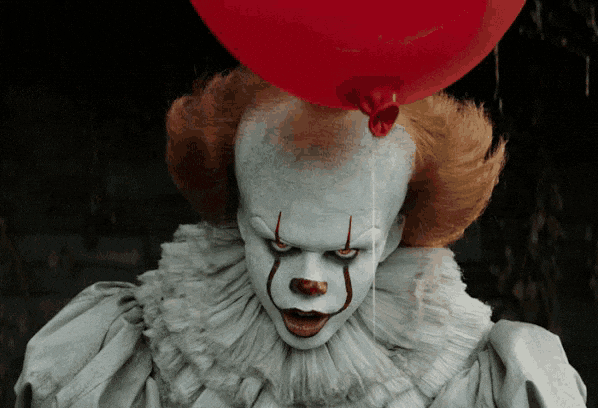 "Well, I have these blackout moments that I don't remember anything. A certain type of darkness swallows me whole, crushing my entire body to the point that I'm burning up. All my senses stop, my vision blinds me and I feel soulless. A voice calls to me but it's neither one I recognize…and it tends to haunt me like this shadow on my soul. This voice is evil…pure evil that I lose to it. It becomes me. That's when everyone else tells me that I became someone else in battle. Someone that they remember…..but…I don't remember being me."
Gabrielle Kimura-Fire Sphere
Pearl Otome





Posts

: 1327


Bubuzuke points

: 1571


Armitage GUTS!!!

: 212


Join date

: 2011-10-18


Age

: 29


Location

: In a house by a road in PA :D





Similar topics
---
Permissions in this forum:
You
cannot
reply to topics in this forum