*refuses to go back to pokeball*
Before I'm forced to go back to the pokeball I'd like to recommend this anime.
KALEIDO STAR created by Junichi Sato.
Maybe you're familiar with Junichi Sato....no? Sailor Moon anyone? Yup, the same person that worked on Sailor Moon also worked on this other and not so much appreciated original anime.
The plot: Sora Naegino is a japanese girl that decides to go to the USA so she can join the worldly famous Kaleido Stage and become a Kaleido Star. Upon her arrival she comes across some trouble and quite a strange man. This makes her to be late for her entrance audition for Kaleido Stage; and with Layla's (the current star) decision to not give her a chance due to her lateness, she's denied to perform the audition. Sad and hopeless Sora wanders around back-stage along with one of the employees from the stage that soon befriends her. There occurs a small accident that causes one of the performers to quit. When they were about to call a replacement, the strange man that Sora encountered before appears and announces that Sora will be the one going out to perform. Everyone is amazed by this, since the man is none other than the owner of Kaleido Stage himself. With this, Sora's adventures start at the prestigious Kaleido Stage.
This is one of my absolute favorite anime titles. All of it was wonderfully done.
The characters are so likeable as a group and by themselves. Even if the cast is quite large, you get to know their background, their dreams and their motivation to join the stage. And none of them is cast aside as the series progresses
as it usually happens in some other titles.
My favorites are Sora and Layla. Sora might look like your easy-going girl that it's unbeatable as long as she keeps positive and in high spirits. But the truth is that she's just 'human' and can feel frustration, disappointment and even failure. That's what made her more human to me. And that's what I liked about her and about the series.
Layla, in the beginning I thought she was a tight-up b*tch but then as I get to know more of her, she was like woah! she's strong yet fragile at the same time. She'll go all the way to reach what she's fightning for and understands what needs to be done keeping a cool head.
These two are may favorites all the way down.
The animation is wonderful. I don't think there's one episode where you see they drop the quality of it.
The colors are bright and nice, it goes pretty well with the circus theme that is sooo Cirque Du Soleil-esque. But don't let that fool you. This is not sugar and rainbows, expect the bit of drama. And also the magical touch they throw is greatly done. None of the possible 'filler' episodes is pointless, each episode works to develop the plot as well as the characters, and each one of them is enjoyable. Also I loved the performances and stages for the plays they chose to show in this series. Damn! If those were to become real I'll watch them in a heart beat.
The music is done by Kubota Nami, the same composer that made the music for Kannazuki No Miko.
Now, why do I recommend this anime in this section?
Well, IMO there's quite some Yuri subtext on this series. To me Sora feels more than admiration towards Layla. As well as I think that Layla doesn't see Sora just as a mere performance partner.
There's also infatuation of one of the characters towards Sora, just to mention some of them.
There's sooo much potential in Sora and Layla as a couple. And also in others that you may come across while watching the series. That's why I recommend you watch this and start supporting your favorite.
You'll have to watch this series to see what I mean so I don't spoil this one for you.
There are two seasons, 24 episodes each. Two OVA (one comes in the last DVD). And one movie that has not been licensed yet. The movie is set after the series so it will really affect if you watch it first.
The series has been licensed for a while so you can either watch it subbed or dubbed. I really recommend you the subbed version, the japanese seiyuu are incredible, and you may recognize some of them.
The show is about to start!!!
Meister Otome





Posts

: 3248


Bubuzuke points

: 4088


Armitage GUTS!!!

: 756


Join date

: 2012-06-11


Location

: Macross Quarter



The first season was great! But I couldn't get through the second season. =/ Layla! Come back! >-<
Coral student





Posts

: 754


Bubuzuke points

: 1200


Armitage GUTS!!!

: 400


Join date

: 2011-07-27


Age

: 26


Location

: On an island.



If you loved Layla, she does appear in season two!
And I don't want to spoil you but she's soooo awesome on it, her role there is simply.....
You must watch it!
And the movie! It's all Layla!! :3
_________________
All hail ShizuNatsu and FLight!!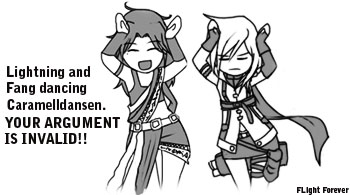 Meister Otome





Posts

: 3248


Bubuzuke points

: 4088


Armitage GUTS!!!

: 756


Join date

: 2012-06-11


Location

: Macross Quarter




---
Permissions in this forum:
You
cannot
reply to topics in this forum