Aoi Hana: Sweet Blue Flowers Discussion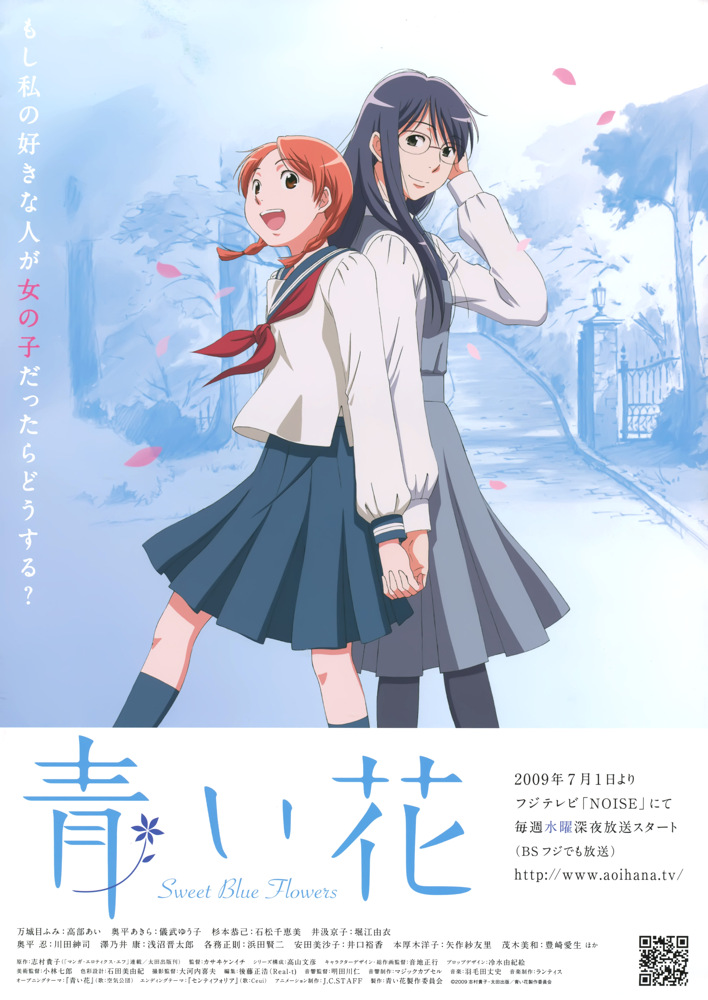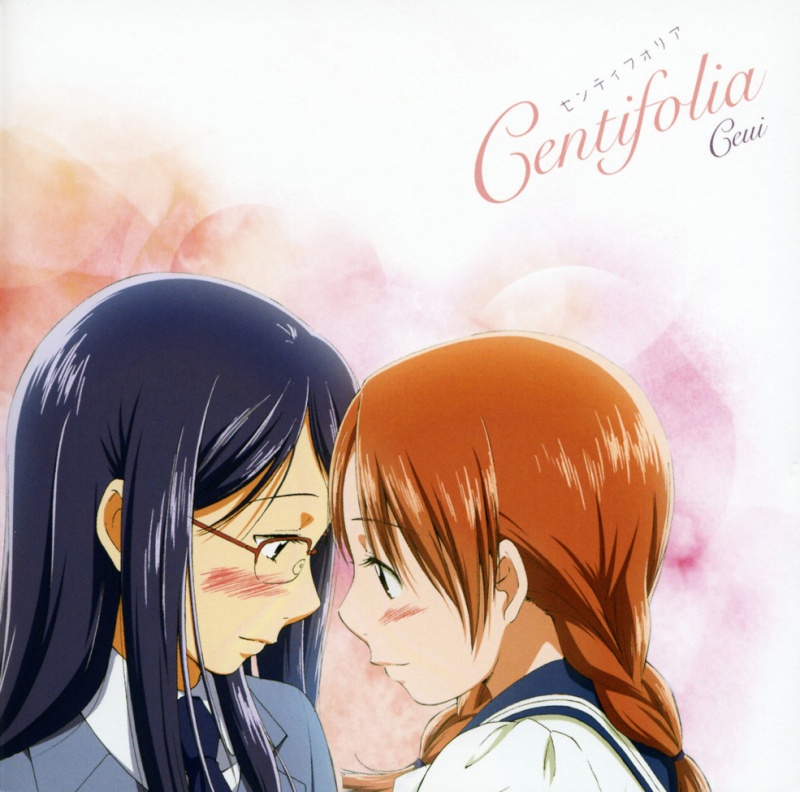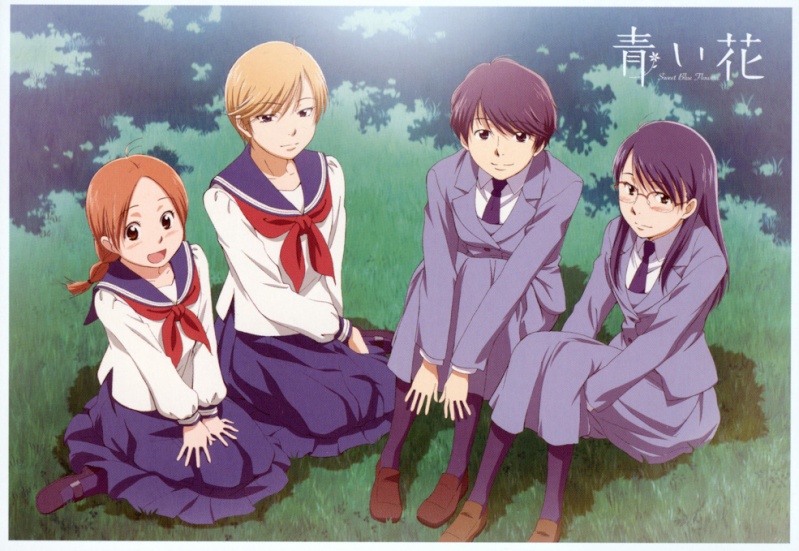 ---
Life isn't easy when you have as many feels as Fumi Manjome and her best friend Ah-chan (or as my bootleg subtitle DVD set says: Aa-chan).
Aoi Hana
surprised me a little when I first saw the anime (and later, the manga). Fresh off
Sasameki Koto
at the time, I found this title to share some similarities. Now by no means are they the mean yuri anime at all.
Sasameki Koto
had a bit more over the top moments thanks to Sumika and practically all the immature secondary characters, while
Aoi Hana
is a more gentle, sweet and visually warm series. You can literally see it through the artwork in both incarnations. It's so warm, that the art itself reflects the feelings of shy lesbian Fumi. I love the animation in this series.
The show shares a lot of romance plot yes, but it also deals with dealing with their own sexuality. Before I continue, just wanted to point out that marrying cousins is normal in Japan. Not to mention, Japanese (practically most of the world too) don't consider it incest at all. Even if they're your first cousins? I could be wrong about this. Now why did I mention all this? No spoilers, just watch the series and know a lot of young lesbians on the same boat as these girls. You can relate to their plight, their hopes and dreams and their sadness.
Oh! It's also the only series where you'll hear Mamiko Noto say "rezubian" AND Mai Nakahara (The original Mai Tokiha herself say "Bisexual". I pissed myself when I heard rezubian. Then again, I'm a racist who finds Engrish very amusing. :3
So discuss, share memories and post images for
Aoi Hana
!
_________________
Mai
-X-
Project
The law of physics: Whenever there's this much gay in one room, Shizuru manifests!When Shizuru said "Ara" for the first time, the "Ara" broke into a thousand pieces and they all went skipping about. That was the beginning of fairies.
Administrator. The Showstopper. The Headliner. The Main Event. The Icon. Mr. Mai-Series.





Posts

: 38805


Bubuzuke points

: 42493


Armitage GUTS!!!

: 2517


Join date

: 2010-05-01


Age

: 32


Location

: Garderobe Academy



I first came across Aoi Hana when I was in college. And the person who introduced it to me was my ex, peaches. I was actually quite surprised with the anime considering who recommended it to me.

It has such a gentle and calm feel to it, which is a change from a lot of other yuri animes that I had seen at the time. Also, I love the opening theme.

As for the manga... I'm still keeping up with it, but sometimes I forget that I am because there is such a long wait period between each release. Regardless, I enjoy both the anime and manga version and I would definitely recommend it to anyone looking for something to watch/read.
_________________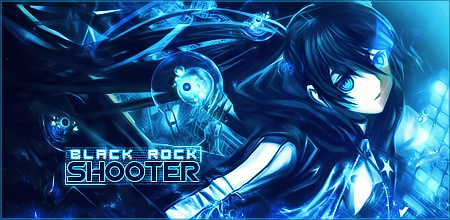 Siggy made by depression76
Sexilicious Zhang-papa





Posts

: 7542


Bubuzuke points

: 8879


Armitage GUTS!!!

: 1354


Join date

: 2010-09-29


Location

: here and there...



I'm following the manga, but never seen the anime.

For some reason it's too....um....I don't know what to say.

It's like watching Maria-sama ga Miteru without Yoshino's tsukkomi...

xD
_________________
:: deviantArt :: Personal Blog :: Tumblr ::
White Devil Worshiper





Posts

: 6128


Bubuzuke points

: 7627


Armitage GUTS!!!

: 1396


Join date

: 2011-06-07


Age

: 27


Location

: Haven, Remnant



Aoi Hana was pretty boring to me at first, since it didn't become FumiXAkira immediately and that Sugimoto showed up. But It started to get better after the the play and I couldn't stop watching cuz I wanna root for Fumi xD
In the first episode, the impression Aoi Hana gave me was 'The simple anime where the main character cries once every 5 minutes'. Lucky she stopped crying in the next few episodes.
The artstyle was simple but lovely and the characters were drawn almost exactly the same way as the manga, which I found to be uncommon since the art style used in the manga is sometimes replaced with another style which gives it a different feel. Glad they kept Aoi Hana the way it is :3
The ending in the anime was like the cherry topping on a cake. *SPOILERS AHEAD*
Spoiler:

There's finally a FumiXAkira moment in a romantic setting and Fumi realised her lost feelings for Akira. Quite a touching moment it was ;w; I was all "AWWWWWWWW TwT"
Archmeister of Fujinoism





Posts

: 3646


Bubuzuke points

: 4959


Armitage GUTS!!!

: 1293


Join date

: 2010-12-19


Location

: In the living room.




---
Permissions in this forum:
You
cannot
reply to topics in this forum