This story was a part of my final portfolio for my Creative Writing class. Earlier this year my teacher said I had created a homophobic character(Which he wasn't. he was a 13 year old boy freaking out over his 23 year old brother and the fact that he and his bro's best friend were apparently dating and had sex while he was in the house the night before. I think you're allowed to be a tad overwrought about that shit). So I decided, you know what? LESBIANS. I'LL MAKE MY MAIN CHARACTERS LESBIANS. So I did. My gay cop Alana, former US army Sniper, and Zoe prosecutor extraordinaire. I'm writing more about them, but this was the first time I wrote about them. This is the first draft, since after this I had to hack and mangle the poor story because of stupid things like PAGE LIMITS and having to make THREE SEPARATE DRAFTS. I don't think my teacher understands that after I edit a story once THAT'S IT.

But anyways! Here's they are, in what I titled it for school: 'Moving Days' and yes, I decided unlike a lot of the female friendships in tv nowadays to skip the subtext and tell you that yes these two jump each others bones. yup.

--
"Zoe, will you please get off my back about this?"

"But Alana you-"

"Aah! No buts! You promised you wouldn't nag and yet here we are, nagging away," Alana frowned at her partner, "You should know better Zoe."

Zoe bit her lip, eyebrows knit, "I'm sorry, but it's just that this is kind of a big deal. I mean, are you sure you've thought this all through and have it all settled?"

Alana snorted, "Zoe," she leveled a smirk at the smaller woman, "I'm moving into your apartment. It's not like I'm moving half way across the world. Closing the deal on my condo is nothing for you to be freaking out about."

Zoe huffed, running a hand through her hair, "Yeah, but the last time you decided to move it took us four days to move all of your stuff and finish the deal because you waited until the last minute to seal the deal!" she propped her hands on her hips and scowled, "Four days. I am not letting my apartment be full of boxes like that."

Alana laughed, propping her feet up on her desk, leaning back in her chair, "Don't you mean our apartment now Hon?" she winked, "Relax alright! I've got all the paperwork settled. All I need to do is sign it now and pop the boxes in the truck and roll. I'm trashing a lot of the useless stuff anyways so you don't have to worry about the clutter in your precious space," she grinned, "That okay with you Zoe?"

Zoe's shoulders sagged with a sigh and she fell back into the chair next to Alana's desk with a shake of her head, "Why do I put up with you anyways?"

"Betcha it's the red hair. You know you dig the Irish genes. Top it off with my freckles and you're all over this bod'," Alana gestured to her bound ponytail and tapped her cheeks, her grin as cheeky as can be, "Do I dazzle you?" she mused, batting her eyelashes.

Zoe laughed, shoving Alana, "Hardly! You're such a narcissist," she rolled her eyes, leaning on the edge of the desk with her elbows.

"Pft! 27 years of people telling you that you're a special snowflake because you're a redhead will do that to a person you know. I'm not like you with your blonde hair and blue eyes; I'm a dime a dozen," Alana countered, snickering.

"Hah! You know what they say about redheads? They make horrible significant others because of their fiery tempers and self-centeredness," Zoe pointed out, and wedged a file out from underneath Alana's shoe, "Shouldn't you be working on a case anyways?"

"Oh yeah, back to business now right? Ugh, no wonder you're a lawyer," Alana groaned, sitting back up, planting her legs back on the ground, "I'd rather detective work over law work any day," she plucked the file from Zoe's hands and peered into it, "Welp, it's my tip folder for one, so this isn't a case file," she gave Zoe and pointed look, not continuing until after the lawyer had finished rolling her eyes, "Second, while it may be a tip folder I do have to go and pick up some tips from those girls down at the club," she frowned, "There's a new guy in town snatching up women from downtown, and the chief wants me to check it out," she stood, pulling open her drawer to grab her weapon and badge.

"The club? I'll pass on joining you this time, those girls don't like me," Zoe grumbled standing up alongside the detective, brushing off her pants.

Alana laughed, "Probably because you told them that their job with filthy and they could do so much better," she strapped her gun into its holster and clipped her badge onto her belt, "Besides, you always get jealous when I go there because those girls like me so much. At least they think I'm so charming," Alana threw in, earning a hot blush for her efforts from Zoe.

"Idiot," Zoe shoved her shoulder and grabbed her bag, "You'll be back to the apartment for dinner right?"

"Wouldn't miss it for the world."

"Good, I'll see you then," Zoe smoothed a hand over Alana's shoulder, "Be careful," she warned.

"Me? I'm always careful. It's you I worry about Little Miss Lawyer," Alana dipped down, feathering a kiss over Zoe's lips, "I'll see you soon," she called trotting down the hallway of the station, waving as she went.

Zoe rolled her eyes again, adjusting her bag over her shoulder and picking up her briefcase from the desktop. After a few brief goodbyes in the department she headed for her apartment, hoping to get home in time to finish some work before having to start dinner. She hailed a cab and stepped into the small vehicle, "Baker Street please?" she called to the front seat, peering at the driver.

"Sure thing Miss," the driver tipped his hat, but did not turn to see who had entered his cab. Zoe missed the less than friendly grin the man had on his face.

Alana was laughing with the girls in the club, enjoying the calm atmosphere during their off hours, "Alright, so aside from a few stupid guys who thought they could buy you off, has anything suspicious happened lately?" she questioned, notepad out.

"Lady folk can't take cabs down here anymore."

"What? Why?" Alana frowned.

"Well, Tammy, do you remember Tammy? One night she wasn't feeling so hot so she left early, called herself a cab. She hasn't come back for a week and she ain't picking up her cell or anything."

"Alright…Has this happened any other time?"

"A couple of clubs in the nicer parts of the downtown, you know, close to the Police Department say they've got a few girls missing cause cabs too."

Alana's frown grew and she flipped her notebook closed, "Alright…Thanks Miss. Hey, if anyone else goes missing could you give me a call? And ask the other club girls if they know anything about it," she passed her card and nodded, "We'll try to find out what happened to Tammy," she pocketed her notepad and exited the club. Stepping into her patrol car she pulled out her cell, pressing her first speed dial.

"Hey, chief? It's worse than I thought. Can you find out which cab drivers work the downtown near the station? Oh, and check to see who turned off their meters and GPS or went off where they weren't supposed to while on shift, or off shift if they worked overtime," she nodded, "Yeah. Thanks chief. I'm not drawing any conclusions yet, but I think we should warn some of the club ladies to avoid catching any cabs for a while, at least until we figure out what's going on here," a pause, "Yeah, see you tomorrow chief."

Alana snapped her phone shut started her engine. She put the car in gear and pulled off the curb to head for Zoe's apartment. Soon to be our apartment I should say, Alana mused with a grin. It feels pretty damn good to say that, actually. Our apartment. Considering how much I had to heckle her to move in with her you'd think I asked her to marry me and merge our bank accounts! Oh the horror! She chuckled to herself at the thought, "Yes sir the sharing of apartments must be one tiny step off from marriage," she snickered, "Oh yeah-I should probably tell Zoe to get a ride from one of the guys tonight instead of grabbing a cab," she fumbled for her phone on the other seat and flipped it open, dialing the second speed dial number. She waited a few rings before Zoe picked up.

"Hello?"

"Hey Zoe! It's me, I just wanted to know if you've left work yet."

There was a pause and Zoe coughed, "Umm…No, I haven't. I mean-I'm going to be leaving soon. Why?"

"Well, remember that tip I was looking in on? Turns out some guy is trying to snatch up women in cabs. So I was thinking it might be a better idea to have you grab a ride with someone else. Or I'm pretty close to the station, I could swing by and grab you," Alana offered.

"Oh! That sounds pretty awful," there was another pause and Zoe gave a shuddering sigh, "I'll grab a ride with someone Alana. You'll probably get back before me tonight so could you uh…could you pick up a little? Please?"

Alana cocked an eyebrow and snorted, "Me? You want me to clean? Seriously? The things I do for you Zoe...Alright, well I'll get to that then. Hey Zoe?"

"Yeah?"

"I love you, alright?"

There was a long pause and Alana could hear Zoe sniffle over the connection, "I love you too Alana. So much. I'll talk to you later okay? Bye."

The connection went dead and Alana frowned, snapping her phone shut. She tapped her finger against the steering wheel and glanced up at the street sign she was nearing. A right would bring her to their apartment, the left back around to the police station. She tightened her grip on the wheel and turned left.

"So that was your girlfriend huh?" the cabby grinned, exposing a mouth of rotted teeth, "Must be strange relationship since she's marked down as 'Detective Connors' on the Caller ID," Zoe wrinkled her nose at his foul breath and he continued, "Unless you're sneaking around with her mm? Havin' a little experimental fling or somethin'?"

Zoe glared at the man, "Alana is not an experiment," she snapped, balling her fists, wishing for the umpteenth time that her arms were not bound at the wrists and behind her back. Might as well wish my feet weren't bound either. Ugh, if I make it out of this I'm asking Alana how to get out of these sorts of situations, she added in her head, watching as the man circled around her, "Where are the other girls? You're the one who's been taking them, right?" she questioned, steering the subject away from Alana.

"Right you are missy," the cabby's grin grew, "No one ever suspects a lonely lil' cabby of snatchin' up women right off the street. They catch a pretty penny in the trade you know."

"You mean…the sex trade?" Zoe's palms felt sweaty and her heart was pounding.

"Right again! See that's the nice thing about you educated types; you don't need much explainin' done to ya. You're smart enough to figure it out yourself," The cabby picked up her briefcase and smirked, "I got lucky pickin' up the police's best lawyer didn't I? Without you they're gonna be floundering to get anything done-It'd be easier to ransom you back to the DA's office than try to sell you," the cabby smirked, his laughter sending shivers down Zoe's back.

"They won't take ransom. They wouldn't pay to get me back, they'll just find you and you'll go to jail for all the girl's you've kidnapped," Zoe snapped back, "They'll get you and you'll go away for a long time, I'm make sure of it."

"Hooo-e! You lawyer types always act like you know everything," his face contorted into a snarl, "But you ain't any better than the rest of us all tied up like this," his hand snapped around and Zoe's body crashed against the concrete floor, "Are you missy? You ain't any better than us when you're like this!" he kicked her side and Zoe's vision swam with stars.

Zoe's cheek burned where she'd been back handed and her ribs ached. She had to blink back the tears forming in her eyes and sucked in a deep breath. She cried out in pain as she was hauled back up from the ground by her hair, gritting her teeth as her chair was sat up again.

"So much for the all-powerful lawyer eh?" the cabby grinned, "Not so powerful without your badge and your courtroom are ya?"

"That's what my gun is for," Zoe's eyes snapped up and the cabby spun around at the sound of the new voice. Zoe's heart soared.

"Alana!"

Alana's face was hard, her eyes deadly, "You picked up the wrong girl pal," she warned, her gun leveled at the cabby's head, "Step away from her and I won't shoot you," she ordered.

"How'd you find me?" the cabby stepped closer to Zoe and slipped his hand in his pocket, reaching for something.

"Zoe asked me to clean up her apartment. She never lets me clean. Says I'll mess everything up by doing a crappy job. That's how I knew she was in trouble. Cell phone GPS tipped me off from there. Should have turned off her phone once you finished the call pal," Alana gave a feral grin, "Now back away and put your hands where I can see them or the first bullet goes through your leg."

Zoe felt her body relax as Alana took another step towards her, but the relief was short lived. Sharp, cold metal was pressed against her neck and she strained to get her neck away form the stinging sensation.

"Move any closer Detective and I'll slit her pretty little throat. You wouldn't want that would you? You're lil' girlfriend all cut up and bled out?"

Alana lurched forward the moment she saw the knife, but froze as it was pressed to the lawyer's neck. Zoe watched Alana's jaw clench and saw the tension spread up her gun arm.

"There's a whole bunch of cops out front you know pal, and they aren't as nice as I am," Alana warned, "If I don't come out soon they'll ready a shot to neutralize you. You won't come out of this alive. At least at trial you'll get a fair shot at living still."

"Hmm…Them odds seem like they're a bit skewed. Either way I'm a bit screwed don't you think?" Zoe flinched at the feeling of the knife biting into her skin a bit deeper, "I'd rather take to lawyer girl with me. Go down with at least a consolation prize, yeah?"

Alana's eyes widened and she stepped back a few paces, "Hey. Look. I'm backing away alright?" Alana flicked her trigger finger off the trigger and held the gun up to the sky, "See?"

The cabby laughed and Zoe could almost taste his rotten breath he was so close to her, "Nah, I like these odds better," he sneered, "What do you have to say lil' miss lawyer? Got any last words for your butch?"

Zoe swallowed, heart racing and her eyes burning with tears. She locked eyes with Alana, seeing the fear in the eyes she was so used to seeing confident. It felt strange for the situation to be reverse. I'm Sorry Alana...

"Hey…Alana," Zoe smiled, "I'm sorry I nagged you about moving in. It looks like you'll be able to take your time now, huh?" a weak laugh, "Try not to ruin all my stuff though, that would be awfully rude of you, you know?" she felt the tears brim over her eyes but she continued, "I love you, okay? Just, know that I love you, no matter what, alright?" Zoe watched Alana's face twist with pain, her teeth clenched so tight Zoe was afraid she might break into her gums and her shoulder shaking. She closed her eyes and gave a shuddering sigh, "Goodbye."

The cabby laughed and she felt the knife slide across her throat to the tip landed right below her jawbone, "Well. That's all folks!"

Zoe felt the knife dig into her neck but it didn't drag across like she expected.

BANG!

Zoe's eyes shot open and her head snapped to stare at the now dead body of the cabby, a bullet hole right through the forehead.

"Like hell I'm going to let you do that," Alana's voice was ice, her eyes narrowed. She holstered her gun and rushed over to Zoe, pressing warm fingers to the bleeding cut on Zoe's neck. She gave a weak laugh, "This is really pushing the whole damsel in distress thing Zoe. If you're gonna get into this sort of trouble we might have some issues," she looked as though she was about to cry, but she smiled through it.

"Alana…" Zoe's voice wavered, and the calm she had just a moment ago broke and she began to sob. Alana yanked the knots out of the ropes holding Zoe to the chair and the lawyer collapsed into her arms, clutching her tight.

"Hey…I gotcha," Alana soothed, "You didn't think I would let him kill you did you? I just had to wait for a clear shot at him. I wasn't about to move into our apartment without you being in it," she murmured, stroking Zoe's hair.

"Geez…why do I put up with you anyways?" Zoe gave a shaky laugh and pulled back to see Alan's rogue grin.

"Welp, it's part of my charm babe," she placed her free hand on Zoe's cheek and smiled, "But we gotta get you cleaned up now Zoe. We can talk about how charming I am later," she heaved the lawyer to her feet and tugged her towards the door before Zoe stopped her, "What's up?"

"You need a reward," Zoe answered, smiling, "You can take as long as you want to move in now Alana. You can take all week if you'd like."

Alana's grin grew and she roared with laughter, "Aw man Zoe! This is why I love ya girl," she pressed a kiss to her lips and snickered, "I'll be holding you to that you know."

"Hah!" Zoe hobbled down the stairs, following behind Alana, "So you'll nag me then?"

"Of course! What's a healthy relationship without a little role reversal every once and while?"

Zoe laced her fingers with Alana's as they walked down the stair and smiled when Alana squeezed her fingers back. She was alright. Maybe next to this having Alana move in would be the easiest thing this week.

Pearl Otome





Posts

: 1340


Bubuzuke points

: 2209


Armitage GUTS!!!

: 803


Join date

: 2010-08-15


Age

: 24


Location

: Somewhere between the Furthest Ring and the Hall of Justice



I read it.

I liked it.

I don't know what more there is to say.

Oh, wait... i know...

SQEEE~!
_________________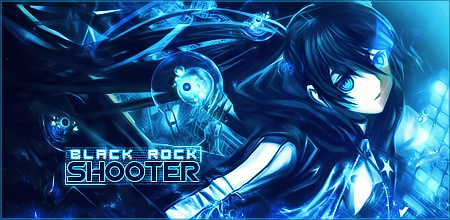 Siggy made by depression76
Sexilicious Zhang-papa





Posts

: 7542


Bubuzuke points

: 8879


Armitage GUTS!!!

: 1354


Join date

: 2010-09-29


Location

: here and there...



Dramatic Kona, very dramatic!
Coral student





Posts

: 637


Bubuzuke points

: 959


Armitage GUTS!!!

: 281


Join date

: 2011-06-20


Age

: 32


Location

: Rochester Hills, MI



ookamidesu wrote:I read it.

I liked it.

I don't know what more there is to say.

Oh, wait... i know...

SQEEE~!
Aw thanks Dye!!
SulliMike23 wrote:Dramatic Kona, very dramatic!
Thanks Sulli! That was the aim, since my last attempt at drama really sucked in that class .
Pearl Otome





Posts

: 1340


Bubuzuke points

: 2209


Armitage GUTS!!!

: 803


Join date

: 2010-08-15


Age

: 24


Location

: Somewhere between the Furthest Ring and the Hall of Justice



Konaxookami wrote:

ookamidesu wrote:I read it.

I liked it.

I don't know what more there is to say.

Oh, wait... i know...

SQEEE~!

Aw thanks Dye!!
Your welcomes, Kona. Your writing is always a pleasure to read. :3
_________________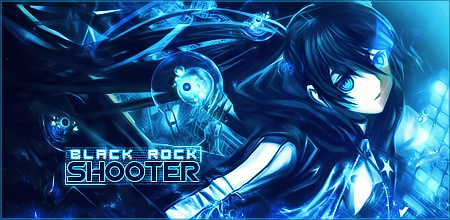 Siggy made by depression76
Sexilicious Zhang-papa





Posts

: 7542


Bubuzuke points

: 8879


Armitage GUTS!!!

: 1354


Join date

: 2010-09-29


Location

: here and there...





Similar topics
---
Permissions in this forum:
You
cannot
reply to topics in this forum