Why, hello my dear follow members!
Do you remember those interviews:
Luu's (numero I)
,
Kara's (numero III)
and
dyedye's (numero IV)
?? Well,
I
do XD So, it is my turn. I got the questions in June, and yes really needed this much time to answer them all. If you really read my whole interview you will know why :'D
Have fun reading X)
PS.: I like that I am numero V ö.ö
---
Tell us a little bit about yourself!
Yoho! I am Kino karutta-chan, but you can call me Kino or Kino-chan ö.ö I am female and 20
and totally addicted to the TV show Glee right now. I read lots and lots of FFs to the
Brittana fandom (sometimes FaBerry, too) and search for pics all the time (yay tumblr).
Thanks to that and the fact that I work too much (not true anymore :'D), I don't spent so
much time with animes and mangas lately D'; The same goes for drawing. Yepp, I like to
draw. But I still like to read mangas and watch animes, don't get me wrong, but all these
amazing FFs *sighs* ö.ö When I am not working or spending time in the inet I hang out with
my friends <3 Oh, and I am a lesbian. Maybe you should know that, I dunno ö.ö *TROLOLOLs*
How did you first discover Mai-HiME/Otome?
Through an AMV. Don't ask me what I wanted to look up at Youtube, but I somehow stumbled
over a vid to Mai HiME. I remember it was about the fight between Natsuki and Mikoto in
epi 1 and I thought that Mikoto is a bad person XD After that I watched some Shizuru and
Natsuki AMVs and looked the two characters up. Or I stumbled over pics of the two before I
watched the AMV ö.ö Don't ask me. It's YEARS ago.
What attracted you to the Mai-Series?
uhh, good question. I believe when I first dicovered it, I just learnt for myself that I
am gay and since I stumbled over Shizuru and Natsuki I wanted to watch it?? You know how
it is, when you are gay you like to watch things with gay couples in it ;D And I am pretty
sure that I was in my "I want to watch every anime with a lesbian couple in it"-phase.
Tell us about your first impression of Natsuki Kuga as a character?
That's years ago, what do you want from me?? XD I dunno. Maybe it was the usual "ice-
queen"-image *shrugs* Well, I am pretty sure I thought she was really beautiful ;P You
have to know that I loved her more than Shizuru in the beginnig though.
Your feelings on ShizNat and their massive following?
ummm. They are my OTP?? ö.ö
Do you feel Mai-HiME was influenced by anime of the past? If so, which ones?
Probably it was, it's somehow a Magical Girl anime after all. Ask yourself which ones : P
Are there parts of your personality like any of the Mai-Series girls?
Natsuki. For more infos look into the Trusting Issues thread
clicki de click click
or something ö.ö
Favorite Mai-Series fanfiction stories and authors?
Let's just name three FFs, because I can't really remember any other.
Some German one-shot called "Beautiful" by Lagu-sama (Narsilia). A very beautiful fic
indeed. Lagu-sama will probably say that it sucks, but I still love it very,
very
much. Shizuru and Natsuki
Giving In
by the wonderful centauri2002 Shizuru and Natsuki. Most emotional Shizuru and Natsuki I ever read. It has sexy times too : P Lots of it actually : P²
Story: Shiznat, lemon, mature themes Intended to be a series of smutfics. Some chapters
may have semblance of plot. Set soon after The Carnival. Contains scenes of a sexual
nature... you have been warned.
Siren of the Sea
Shizuru and Natsuki. You can't blame me.
Story: What happens to Natsuki when the ship she's traveling on is taken over by the
infamous Captain Viola, siren of the sea, pirate queen, and bloodthirsty murderer? What
about when the only cargo she wants to steal happens to be an unwilling Natsuki? AU
Were you one of the fans who were slightly disappointed with Mai-Otome?
Yes and no?? I don't know. I think I just don't like the whole "another world"-thought in
general (which isn't true for all of course *rolls eyes at herself*), but of course I like
Mai Otome, but I like Mai HiME just so much more. Maybe it's because of the fact that I
watched HiME first and that, when I first watched it, I was pretty young myself and could
see myself in the school-world with lots of problems and first love and stuff and stuff
(*giggles to herself*) or something. Who knows??
Your feelings on Mai Tokiha. Also, do you feel Natsuki Kuga should of been the main
heroine?
No, I don't think that Natsuki should be the main heroine. Wait a minute, Natsuki is a
main heroine, too. All three of them are: Mai, Natsuki and Mikoto. Don't you think so,
too?? : P Anyway, Natsuki shouldn't be THE main heroine, because it's called MAI HiME and
not Natsuki HiME : P Stupid reason is stupid X3
I like Mai. She is a normal girl who has to deal with lots of stuff (yeah, yeah, the other
HiMEs have too).
How much has the Mai-Series influenced the yuri community?
I can't answer that-
Any other favorite Mai-Series incarnations aside from the anime, like EXA, the original
manga or Mai-HiME Destiny?
I think I like Destiny the most from the other series. Okay, well I totally should reread
it, because it's been too long (I probably would get annoyed because of the bad English
translation, huh??), but I think I really liked the idea that it is so dark. Shizuru with
a katana?? Lots of plus points : D
EXA is okay. It was nice to read, not more, not less. I believe that I don't care about it
that much.
The Mai HiME manga is ridiclious, at least as much as I can remember. Same goes for the
Otome manga, which is somehow better?? But I think I thought it was totally stupid at some
points, too. For example I didn't like the idea that there where the HiMEs, too. But well,
I probably should reread these mangas, too, but I am too lazy *shrugs* XP
You're an artist on deviantART, tell us what Mai-Series characters you've drawn
before?
Mai, Mikoto and LOTS of Shizuru and Natsuki. Short answer is short.
What makes Shizuru Fujino so attractive?
First of all her incredible love for Natsuki (think what you want, I believe that she
loves her very, very, VERY much; so much that she can't stand it sometimes). Second her
personality (there you have to think about her love for Natsuki too though) and those
crimson eyes. I like that she is so calm all the time and I am not saying people full of
energy aren't amazing, too : P It's just that with all those things which are going on in
HiME, she stays calm, even in her most fragile moments (like when Haruka and Yukino
discovered that Shizuru has feelings for Natsuki) and creepy moments (see how when she
defeated Nao (more than ones), though staying calm being creepy makes her even more creepy
: D). And there's her passion, not really a visible one, but it's there. She tries to do
everything for Natsuki, even if it's wrong (see her fighting the District One).
When

she shows her true feelings (damn you, mask), see some Natsuki scenes, for example
the one in which Natsuki sleeps on her desk in the Student Council Room or the scene after
Mashiro brought her and Natsuki back to life.
Satisfying answer?? X)
Should SUNRISE continue doing more Mai-Series anime or do you feel the series ended on a high note with Mai-Otome Zwei (techinically, the final chapter).
On a high note?? Actually I don't care this much anymore, if they do another series or
not. I didn't like Zwei that much and I didn't like S.fr that much, so... So no, I don't
think that they ended on a high note with Zwei, because the whole thing wasn't really
necessary, especially the third episode was disappointing. Oh, and if they would finally
do a whole series to Shizuru and Natsuki... that's something completly different ;P But I
think I would be scared, if they would do something stupid there too.
Of course I would watch the new series anyway ö.ö
What's up with Mao HiME anyway??
The origins of your famous user-name, Kino karutta-chan?
Once upon a time the little Kino-chan asked her friend Claudi, who is /was?? a Japan-fan
too, what "crazy" means in Japanese, since Claudi owned a very small dictionary and since
little Kino-chan liked the thought being crazy (TROLOLOL. We all are crazy in some way
btw.) In the beginning Kino-chan thought it was something like Ki no kuruta, but that
somehow changed into Kino karutta (yay for communication probs with Claudi). Anyway,
little Kino-chan still doesn't know how you can really translate "crazy" into Japanese,
but she still loves her nickname very much. (Side note: "Kino" is "Cinema" in English)
Extras:
Are you a general fan of anime/manga? What other series do you enjoy?
Yes, I am!
The question should be "what other series DID you enjoy" since (as I said before) I don't
really watch animes lately. Well, I do read my updated shoujo-ai mangas (see: this wonderful website MUHAHAHA).
So, what animes did I enjoy?? I pretty much enjoyed every anime I watched : P But yeah,
have some, who just pop into my head:
(Mai HiME)
NOIR
- THE anime I loved (and still love) when I was a teenager. Plus points for my
first discovery of Yuki Kajiura! I still think the NOIR OSTs are her best works so far.
Ga-Rei -Zero-
- Watch the first epi and you WANT to know what happens next. The one
week waiting for a new epi all the time was hell ö.ö
Kiki's Delivery Service
- It's just so >_____< If you understand what I mean XD
Some time I need to watch it in Japanese :3
Mahou Shoujo Madoka Magica
- Look below ö.ö
Stein's Gate
- Very interesting anime, which got me to a lot of thinking

what I realised is why I am such a bitch all the ti - ahem........
Princess Mononoke
- I don't need a reason here, do I?? :'D
Revolutionary Girl Utena
- umm... Juri and Shiori?? :0 Not the only reason though.
I really liked some of the other storylines too, for example the dramatic in Anthy's role
and the last duel and I did enjoy Nanami as a cow! XDDD
Kara no Kyoukai movies
- Some epic scenes! And I do love the fifth movie :3 And yay
for Yuki Kajiura again : P
I think that should be enough. These, of course, are not all!
Now to the mangas; this time just let me tell you some of my favourites:
Eden-It's an endless world
- Realistic drawings ftw.! Amazing characters. And a
really interesting story. And such an intelligent manga!
Naru Taru
- Amazing characters and story and character develoment.
Claymore
- Amazing characters (I repeat myself :'D) + some very stupid ones. Some
good story, which is shitty inbetween too : D But I will love it till death.
Ayashi No Ceres
- OMG. Shoujo, what are you doing here?? XD I read a lot of shoujo
when I was younger, yay for love stories! And awesome main story ö.ö
Angel Sanctuary
- Okay, yes, I really like my love in my mangas. I love that AS has
so many fucking characters.
So now some shoujo-ai (atleast the ones I remember :'D) and I just will list them, just
because! : D:
A Lollypop Or A BulletEbisu-san and Hotei-sanFirst Kiss
from
Spring Summer Fall Winter
Girl Friends
Gunjo
!
If This Wish Comes TrueInstinct and a Chromosome
(a one-shot)
Love My LifeMaka Maka
Yes, I read me right : P
Momo, Botan & Lily Blossoms
Some needs to continue translating this ._.
Rakuen no Joken
! I am talking about the same namend one-shot here.
Octave
To name some Otsu Hiyori ones:
Katakoi Hime
! (a one-shot] My favourite of
her;
The Proof Of Her Love
(when I forget something really important I will be
damned D: XD)
Pure Water Adolescence
!
Queen's Blade: Hide and Seek
(by Nanzaki Iku : P)
Sasameki Koto
Shoujo Sect
Sweet Guilty Bites
Need more translations >_<
The Structural Formula of First Love
(a one-shot)
The genres are very different. Some of them are not happy stories ö.ö Of course I love
some of them more than others ö.ö²
Your Favourite stories in general Literature or fanfiction from other shows like Glee?
Glee FFs:
First things first:
Influence
. Brittana.
The first Glee FF I ever read. It's the reason why I began watching the show, even if I needed some time to do begin. I am very thankful for that.
Story: Brittany is perpetually cast as the dumb blonde, but the reasons behind her
demeanor are more complex than that. She looks back on her childhood, her relationship
with Santana, and the life-altering effects the decisions of her youth had on her future.
The Only True Paradises
(San's POV) also
Pas de Deux
(Britt's POV) Brittana
Story: The tortuous evolution of Santana's feelings toward Brittany. See also "Pas de
Deux," a companion piece from Brittany's point of view. / Companion piece to "The Only
True Paradises." The evolution of Santana and Brittany's relationship from Brittany's
perspective.
Brilliant
ZDay
Brittana. Saddest zombie-story I ever read.
Story: Santana and Brittany facing the unthinkable - and the inevitable - in post-
apocalyptic Zombieland. Focused more on the characters dealing with present and past
extreme situations than on the undead.
Taking The Long Way
Brittana
Story: Santana's journey toward self-acceptance through love, loss, family, friends and
career. Several new characters introduced, including a new love interest. Contains Glee
history through "Original Song." All couplings canon. The story begins with Samtana and
the Brittana / Bartie triangle and progresses from there. (In case you've forgotten what happens up through "Original Song," we've had Hurt Locker and Dirt Locker, but NOT Shirt Locker, Frozen Dessert Locker, Revert Locker or Heart Locker.)
Rated M for language and sex – lots of it throughout the story, though always plot-based
or for intended character development.
Denial
FaBerry
Story: 'You wish that Rachel Berry had taken your virginity over sleazy Noah Puckerman.' A
drunk Rachel kisses Quinn at Puck's party. Who knew a single kiss would destroy Quinn's
perfect life and rebuild it anew?
If you need something hot, like HAWT, go read
Pleasure Chest
stuff (Unfortunal they deleted her acc, but I saved some of the stories, so send me a pm and I will send them to you
). FaBerry
And last but not least
I'll Be
FaBerry.
Probably my favourite FaBerry, because it's so LONG and good.
Story: Can Quinn pretend to be in love with Rachel just to get out of Lima? Can Rachel
pretend to love Quinn so she's not so lonely in New York? And what happens when both girls
realize they're no longer pretending?
I LOVE them all. In different kind of ways.
I could list more, but that should be enough for now, no?? And is it sad that I listed more Glee FFs than Shizuru and Natsuki FFs?? :<
Books:
Jane Austen's Pride And Prejudice. You know why. If not go and read it.
The Karin Slaughter series. I love thriller. Normally I don't like series-means I don't
like when there are always the same characters in the different books, but it's cool here.
It's Karin Slaughter after all.
Marion Zimmer-Bradley's The Firebrand. I just really love this book. I am somehow a fan of
Greek Mythology in general. I especially liked the Penthesilea-part, you know the queen of
the amazones; SPOILER Cassandra joins her in the beginning of the book to become an
amazone herself. Years later when the Trojan War begins (or more like in the middle of it
or something) Penthesilea helps the Trojan against the intruders such as Achille and then
dies in a fight with him, if I remember it correctly. In another written version of
Penthesilea (Heinrich von Kleist's Penthesilea) she is in love with Achille, which is, I
think, pretty ironic and yes pretty dramatic too; I should read The Firebrand in English
one day!
What specific yuri anime-stories would you recommend? (Hint hint: Include a list of
your favorite yuri couples!)
It's actually kinda hard to recommend any yuri anime, because most of it has only a little
shoujo-ai in it :/ And believe me I have watched a lot.
If you want to believe that Homura loves Madoka (or that Sayaka and Kyoko are a couple
;P), then you should watch
Mahou Shoujo Madoka Magica
. Even if you don't believe
there is love between girls is still an amazing anime. Best anime I have seen in a LONG
time.
Ga-Rei -Zero-
Badass anime with lots of drama, but no real yuri couple either, I
don't even like the idea that Yomi and Kagura should be together *rolls eyes*
Strawberry Panic!
Here we have lots of shoujo-ai (I believe it's the only anime I
know in which mostly all the girls are gay XD). It's just sweet and funny and sometimes
stupid. But fun to watch.
Yami to Boushi to Hon to Tabibito!
Actually one of my favourite animes. Why?? I
have no idea! The whole anime is totally weird. It's about a girl who follows her sister
(I don't know anymore, if it's her real sister or a stepsister) through different worlds
ö.ö
Kannazuki no Miko
Mecha + schoollife-blubb o_o I don't even like Mecha, but I
really like the last two epis of this anime : P
Mai HiME??
; P
Favourite couples in anime:
Shizuru & Natsuki
Homura & Madoka??
Maybe Kana and Yukino from Candy Boy, but that would be it. I don't care this much of
couples here, it's kinda strange for me to like a couple, when I only like one character
of this couple very much. Somehow understandable?? That's the reason why there isn't any
anime / manga couple who could kick Shizuru & Natsuki from the top, because I both love
them so much ö.ö Sure, I love many characters, but then I don't care so much about the
ones who they could like / love.
Examples??
Homura (Mahou Shoujo Madoka Magica). I LOVE this character. Sure, Madoka is amazing, too,
but I just like Homu-Homu so much more :S
Yomi (Ga-Rei -Zero-). Hello?? It's YOMI! Oh, I do like Kagura a lot, too. But they as a
couple?? Just no :< I don't like the idea (all the Yomi/Kagura shippers can hate me now ;D
I just can't imagine that there is more than love between siblings, even if they aren't
real siblings (which has nothing to do with the fact that I can't stand love between
siblings, see YamiBou and Candy Boy ô.o Very strange. We have to remember that's it's not real life though!)
Chikane (Kannazuki no Miko) <3 But Himeko annoys me too often, even if they ARE a great
couple ö.ö
Soifon (Bleach) with Yoruichi. Really?? No, thank you. I have to admit that I do like
Yoruichi (even if will always say that I don't), but I don't really like the idea of this
couple. I prefer couples, who are together, in love, whatever in animes / mangas anyway
o.o
Mangas are easier with the yuri / shoujo-ai aspect:
First
Claymore
, no real shoujo-ai at all, but great manga ; P One of my favourites,
even if I hate it sometimes too (see above :'D)
Sasameki Koto
, but I don't care about this much anymore :/ I loved it in the
beginning *shrugs* Unrequited love is always bittersweet.
For the rest see above :3
Favourite couples in mangas:
(Shizuru & Natsuki)
Teresa & Irene (Claymore) + Miria & Galatea. Two of few couples who don't really exist I
love. Sure, you can interpret lots of stuff into the manga, if you want to ;D
Teresa & loliClare (Claymore). With loliClare I mean the little Clare, not the
ClaymoreClare (I don't like ClaymoreClare). Can be a more adultClare too, who didn't turn
into a Claymore (yay FFs!)
For the reast of the couples see the shoujo-ai manga list above. I don't want to check all
of the names now ö.ö
What kind of music do you listen to?
Oh. I don't like this question, because I often don't know in which genres the music, I
listen to, belong. So I will just tell you some bands / singers:
Eyes Set To Kill ( + Lexia
(the singer from ESTK, she does pop songs, too)
Subway to Sally
(German folk; good stuff is good. And these lyrics!)
Much Glee stuff lately, especially
Naya Rivera
;D
This is the stuff I would prefer ALL the time. Of course I listen to other things too. I
just listen to songs I like ;P This can be only one song by an interpret or all of it
*shrugs* What I don't listen to is Techno, most Country, Beat-Music (??), not much rap.
But have some other interpreters:
The Corrs
!
Some Bullet For My Valentine, some Christina Aguilera, some Die Toten Hosen, some Dixie
Chicks, some The Dresden Dolls, some Evanescence (haha, they where my favourite band
once), some Farin Urlaub, some Garbage, some Glashaus, some HIGH and MIGHTY COLOR, some
Juli (TROLOLOL), some The Killers, some The Kills, some Korn (I like the Unplugged album
ö.ö), some Lacuna Coil, some Lamb (I really love some of there songs ;_; ), some Letzte
Instanz (I mostly like the old stuff, yay for the old singer), some Marilyn Manson (I like
the newest album, which is kinda old already XD), some Masonori Takumi (Claymore OST :3),
some Naked Raven, some Paramore, some Pink, some Placebo, some Portishead, some Queens of
the Stone Age, some Silverchair, some Three Days Grace (were one of my favourite bands at
some point too), some Tool, some The Veronicas, some Vonda Shepard, some Wir sind Helden,
some 30 Seconds To Mars and some Vocaloid ö.ö
Der Schulz
Eric Fish
& Friends (Eric is the singer of Subway to Sally)
Gerhard Schöne
Glen Hansard and Marketa Irglova (Once OST ftw.!)
Idina Menzel
Krezip
Natalie Merchant
NiwoHate
Nonpoint
The Organ
Queen :'D
Schandmaul :3
Tiger Lou
Tracy Chapman
Yuki Kajiura
I believe that was too much information. Don't stalk me now O___O XDDDD
Have you ever tried your hand at fanfiction?
Sure. Years ago I wrote some stuff to NOIR, thx to an awesome person who somehow gave me
the idea (I miss him sometimes ;_; ). I never really finished it, I rewrote it though. But
this story only exists in German. Which doesn't mean I didn't write some English stuff,
but no FF. Well, okay, that's not true either, because I have a bit of a FF or more a RLFF
(Real Life-FF) in mind since I finished the last epi of the second season of Glee ; P Poped
into my head some days later. It's about Naya Rivera and Heather Morris, but I am not
sure, if I will ever finish it (update: I did finish it, send me a pm, if you want the
link ö.ö). RLFF is even harder to write correctly than FF, since you don't really know,
how the people act when they don't give interviews and stuff (oh well, I watched LOT of
stuff of these two). I think in FFs you can analyse the characters better. Or?? Anyway,
it's not like real people would ever do what you write in your story!
What is your job like or if you're set on university, what do you plan on studying?
I will skip this question, because it's too personal (and the other questions aren't, or
what?? Seriously, Kino?? *facepalms at herself* XDDD) and I am too lazy to answer it.
Any website/forum you visit religiously?
MaiMultiverseForum
DeviantArt
z-zero.de/Board (my good old German anime and manga forum <3)
lots of tumblr-sites
Fanfiction.net XD
Did you discover your ability to draw naturally? Or did you take art lessons?
Both, I guess. I took lots of art lessons in school, not because I wanted to (I think I
would have taken them anyway), but because we had to.
And I remember in the after-school care club (O_o or whatever you call it in English) when
my friends and I used to draw lots of stuff. Lots of awesome stuff : P So yeah. I believe
there is some kind of natural ability you have to have to draw, but you have to practice a
LOT, too. Since I am specialised in drawing stuff which is already there, I can't just
draw what pops into my head, which is pretty sad. My best friend always tells me that I
just have to DRAW, but that doesn't work for me. Well, as I said before I don't draw much
lately...
What are you looking for in art? On top of that, what exactly IS art to you?
You and your questions >_<
I think this answers the question atleast a little bit (to quote myself): I don't think I
make any differences between drawing and writing stuff, except that there are different
'points' I keep in mind, before I fave something. By drawings are these: Do I like the
drawing style (which doesn't have to be the main reason why I fave a pic, because even if
I don't like the stlye I still can like it in the whole), and other things. But I think
the most important is the expression, the emotion in it (which goes for writing, too). Can
I feel something when I look at the piece?? Do I feel what the characters (no landscapes)
feel?? Can I imagine somehow something the drawer could have wanted to express?? With
landscapes and other things like this (still life, houeses) it's most of the time like I
can't really tell what I like about it (can happen by character drawings, too). Maybe it's
just the beauty in the drawing, maybe the colours which were used and how they were used.
Writing. As I said the expression, emotion thingie counts here, too. Something which is
really important is the writing style. I am pretty critical when it comes to this. Writing
style includes can
imagine
what the characters do, how the place looks...??
And

I have to like it. I like it when the writing is detailed, but sometimes I like it,
too when it's not like that, which means it depends on the genre and content, too (no
idea, if you understand what I mean).
Except the drawing and writing points there is something third: Half of the time, or even
more, I faved something with characters I like in it. But this means it have to include my
named points, I don't just fave stuff, because it includes a character I like.
Oh, and art can be ANYTHING; easy: a drawing, music, sculpture; more: a shoe, an island, a
face... you get what I am trying to say?? Even if it isn't art for anybody, it can be art
for only ONE person, it doesn't matter. Which isn't the definition of art, but I don't
care about that right now.
Do you have a message for fans of Mai-HiME/Otome?
You are all amazing! :'D
Over and out *ish dead*
PS.: Every grammatical mistake belongs to me or my tiredness.
Eyes Set to Kk-chan ö.ö





Posts

: 5466


Bubuzuke points

: 7047


Armitage GUTS!!!

: 1556


Join date

: 2010-05-02


Age

: 28


Location

: Somewhere in Nowhere



You've got quite a long list of animes there, Kino.
_________________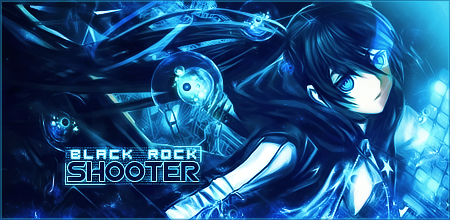 Siggy made by depression76
Sexilicious Zhang-papa





Posts

: 7546


Bubuzuke points

: 8883


Armitage GUTS!!!

: 1354


Join date

: 2010-09-29


Location

: here and there...



OMG, THIS THREAD ACTUALLY EXISTS!? WHAT WAS SHE THINKING!?
_________________
Mai
-X-
Project
The law of physics: Whenever there's this much gay in one room, Shizuru manifests!When Shizuru said "Ara" for the first time, the "Ara" broke into a thousand pieces and they all went skipping about. That was the beginning of fairies.
Administrator. The Showstopper. The Headliner. The Main Event. The Icon. Mr. Mai-Series.





Posts

: 38833


Bubuzuke points

: 42531


Armitage GUTS!!!

: 2523


Join date

: 2010-05-01


Age

: 33


Location

: Garderobe Academy



Luu Sky Sapphire wrote:OMG, THIS THREAD ACTUALLY EXISTS!? WHAT WAS SHE THINKING!?
LOL! I just found it myself. XD
_________________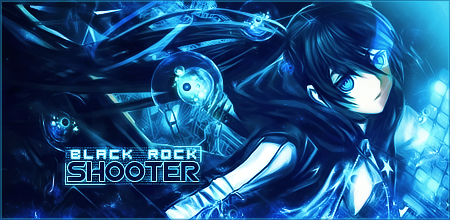 Siggy made by depression76
Sexilicious Zhang-papa





Posts

: 7546


Bubuzuke points

: 8883


Armitage GUTS!!!

: 1354


Join date

: 2010-09-29


Location

: here and there...





Similar topics
---
Permissions in this forum:
You
cannot
reply to topics in this forum