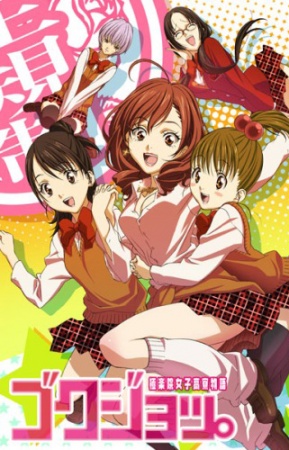 Gokujyo AKA Gokurakuin Joshikouryou Monogatari
Must...bone...Oku-sensei....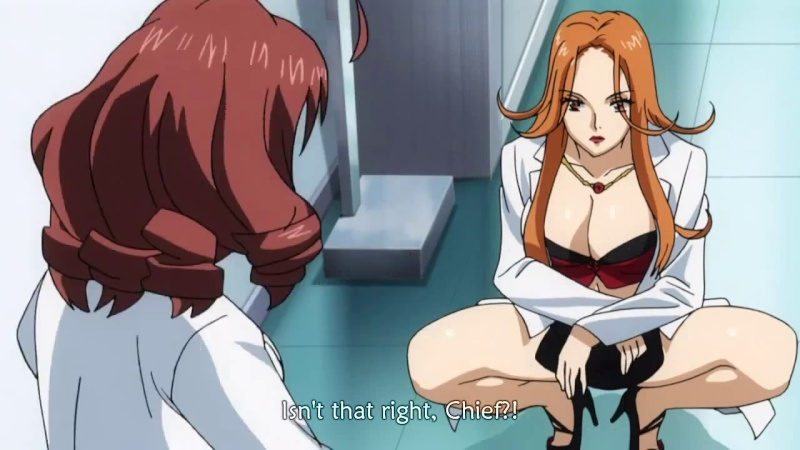 Also known Gokurakuin Joshikouryou Monogatari (Tales from the Gokuraku Girl's Dormitory), Gokujyo hit me like a freight train this morning thanks to my girlfriend. It was a rude awakening and I mean that in the most gentle way possible. ;p She says it's a yuri series, although I found it to be more of an over the top series for adults. Kind of like
Manyuu Hikenchou
, minus the heavy fanservice for us men. Fack, I love that series.
From the beginning, it starts off with a highly obnoxious girl named Aya-chan...excuse me....Aya-SAMA who is obsessed with herself. You know, the type of woman who would go to a funeral and be upset that she's not the corpse. A female me -.-. We discover that "Aya-sama" comes to school without her panties on. Quickly noticing this, she spends the next few minutes trying to get her panties back, even stealing a pair from one of the other girls.
God, that Rafflesia joke had me in stitches. LOL.
Gokujyo is 6 minutes of funny facial expressions and yuri-esque antics. Overall it's not much a romantic epic for the ages, but a silly romp with a cast of girls. Nothing to be taken seriously here, but I can't stress how disappointed I am with others websites talking about how "stupid and pointless this series is". Am I like, the third class passenger of the Titanic when it comes to these comedy series? Having fun with this show, while the rest of the first class passenger anime critics (who are "too good" for content like this) whine and bitch? Maybe I'm just too open minded. *shrugs*
My philosophy: Bring on the serious or the stupid, as long as it's good. :)
Episodes one through four are currently subbed I believe. Last time I checked, episode five was uploaded in RAW format and episode 6 aired a few days ago. There's a manga that's supposedly better in art style. Content...I'll be the judge of that soon enough. ;p
So grab your spoiled strawberries and give Gokujyo a try. Is it stupid? YES. BY GAWD YES. Does that make it bad? BY GAWD NO! IT'S FACKING HILARIOUS! :)
_________________
Mai
-X-
Project
The law of physics: Whenever there's this much gay in one room, Shizuru manifests!When Shizuru said "Ara" for the first time, the "Ara" broke into a thousand pieces and they all went skipping about. That was the beginning of fairies.
Administrator. The Showstopper. The Headliner. The Main Event. The Icon. Mr. Mai-Series.





Posts

: 38816


Bubuzuke points

: 42506


Armitage GUTS!!!

: 2517


Join date

: 2010-05-01


Age

: 32


Location

: Garderobe Academy





Similar topics
---
Permissions in this forum:
You
cannot
reply to topics in this forum