Domo~ *bows* my names yunghsuan~
I'm currently 15 years old and enjoys playing Persona 3 Portable, Final Fantasy Dissidia and Kingdom Hearts. Actually. I LIKE video games, all the good ones like GTA, Fable, Halo, Call of Duty, etc
I live in the US
I'm rewatching Mai-Otome for the third time :D My friend introduced me to Mai-HiME but she stopped cause she got to the ShizNat part and freaked out. I finished all of the animes in the Mai-HiME project.
I hate stupid people. So don't be stupid.
I teach a bit of tennis and I use to take Kendo a while back ago. (so you better watch it, jk)
I can speak 2 languages fluently (English and Chinese) and is forced to take French while self-teaching Japanese.
I listen to Asian music the most, btw. Anyone like SHINEE? (I'm a secret fan of Morning Musume too. its kinda sad)


Fuuka Academy Student





Posts

: 1


Bubuzuke points

: 4


Armitage GUTS!!!

: 1


Join date

: 2011-03-29



Welcome to the Forums~

Be sure to drop by the chatbox sometime and revel in the insanity!
Shizuru Fujino-Mama a.k.a. The Viola-tor





Posts

: 653


Bubuzuke points

: 949


Armitage GUTS!!!

: 285


Join date

: 2011-02-13


Age

: 28


Location

: Houston, TX



Welcome, welcome, welcome!

Have fun here!
Welcome to the forum! I hope you enjoy your stay here. I see that you already found the chatbox, so there's no need for me to say much... you'll see the craziness soon enough.

If you ever have any questions, comments, concerns, or random rants, feel free to talk to me or another column. :D

And one last thing...
I'm Chinese too! What dialect do you speak?
_________________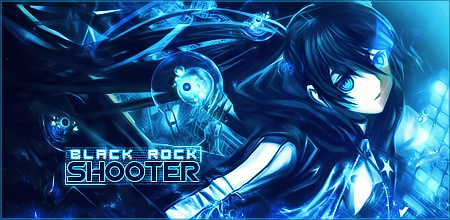 Siggy made by depression76
Sexilicious Zhang-papa





Posts

: 7542


Bubuzuke points

: 8879


Armitage GUTS!!!

: 1354


Join date

: 2010-09-29


Location

: here and there...



Nice to see more Asians around! Welcome to Mai-Multiverse Forum, yunghsuan! Enjoy your stay with us!
_________________
Mai
-X-
Project
The law of physics: Whenever there's this much gay in one room, Shizuru manifests!When Shizuru said "Ara" for the first time, the "Ara" broke into a thousand pieces and they all went skipping about. That was the beginning of fairies.
Administrator. The Showstopper. The Headliner. The Main Event. The Icon. Mr. Mai-Series.





Posts

: 38805


Bubuzuke points

: 42493


Armitage GUTS!!!

: 2517


Join date

: 2010-05-01


Age

: 32


Location

: Garderobe Academy




---
Permissions in this forum:
You
cannot
reply to topics in this forum