I bring you this discussion/debate topic 'cause I've always wondered what other people would answer.
It all revolves around the anime "X" from CLAMP.
If you're not familiar with it, well, don't worry, you don't really need to know background info of it since I'll basically explain what this is about briefly here.
X is set in Japan, where a boy named Kamui Shirou is born to decide the destiny of the world.
He has to side with one of the two factions that will battle to decide the future of the human race. Whichever side he picks, his "twin star" will take the other to balance.
Now, the two factions are: "The Dragons of Heaven" and "The Dragons of Earth". Each faction has their main objective, which I'll explain now.
The Dragons of Heaven (the RED team in the pic) want to protect the ones they love and the mankind. Eventhough they know that by doing that, the world's nature will perish. However, they believe and have faith that human's will and conviction will be able to restore it even if they struggle, but that at the end, they'll be able to do it.
The Dragons of Earth (the BLUE team in the pic) want to destroy ALL human life in the planet so nature can recover and regain it's balance. Conquering cities and be prosper once again. They don't really care who they kill since they could say they are detached from everyone.
The members of each faction were picked since before they were born, they were destinied to be part of it. The only one who could pick sides was Kamui himself and no one else.
Though there wasn't any written rule where the members couldn't switch sides, but that's not our concern now.
So, this leads to the question: If you had to pick a side/team, which one would you choose?
Don't think that you have ALL the responsibility like Kamui. You're not the one who'll decide the fate of the world, you're just part of the team.
So, which one would it be?
Heaven? Protect EVERYONE, even those who doesn't deserve it and see mother nature suffer?
Earth? Kill EVERYONE, and I mean everyone, and see mother nature prosper?
If you've read the manga or watched the anime you can comment on how that would affect your decision too.
DISCUSS!
Last edited by shezaei-neko on Mon May 20, 2013 1:07 pm; edited 2 times in total
_________________
All hail ShizuNatsu and FLight!!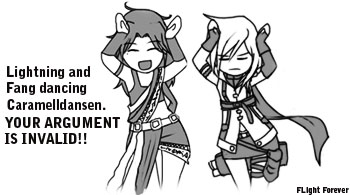 Meister Otome





Posts

: 3248


Bubuzuke points

: 4088


Armitage GUTS!!!

: 756


Join date

: 2012-06-11


Location

: Macross Quarter



Well,well. A philosophical topic? I'm not familiar with the show. Looked it up really quick, but your question and basically the whole plot surrounds on the issue of people's faith in humanity. Are humans worth fighting for? Are humans capable of fixing things or should earth be wiped clean and try again?

This is a complex subject, for one it implies that humans are ruining earth. We are killing ourselves and our safe environment for sure. But even if we become extinct and take down many other species with us, we shouldn't be so arrogant to believe Nature wouldn't prosper again. We are a plague, if we die out it'll regenerate itself anyway and lifeforms will evolve to survive in the conditions we left earth. Mother Nature will always prevail, whether we help it out or not. (this isn't to say we shouldn't stop acting like Facking morons and start cherishing our planet and all it has to offer)

On the other hand if this situation keeps on, a scenario like that will most certainly occur. Drastic measures will be necessary to protect the few safe places earth will have for humans. No need to turn to terrorism and kill all humans, overthrowing a non-functioning government and setting in place rigorous rules to maintain and recreate a symbiotic relationship between humans/Nature would suffice. Non compliance of said rules would be under the penalty of death or prison of course.

Unfortunately for people to change and evolve drastic changes are necessary. Quick fixes and patches do nothing but create lagging in human comprehension. Education for new born generations is enough, but preexisting people with set notions from times before need to see their systems crumble down and rebuilt from scratch to accept a new reality!

I'd choose red, happily eradicate the blues as well as misbehaved reds and help put in place a revolution to protect our "home" planet. No home? No people.
Valkyrie





Posts

: 368


Bubuzuke points

: 535


Armitage GUTS!!!

: 161


Join date

: 2011-12-15



If I'm picking a team, I'm going with Ten no Ryuu.

They're kinda weak in contrast to Chi no Ryuu that it's not even funny ;___; Especially after Subaru and ARASHI OF ALL PEOPLE....*crais*

And sides, protect protect and protect.

If there's nothing else to protect, I'll go Chi no Ryuu :3

I wish CLAMP would get down to finishing this...it's so aggravating...>_<

_________________
:: deviantArt :: Personal Blog :: Tumblr ::
White Devil Worshiper





Posts

: 6128


Bubuzuke points

: 7627


Armitage GUTS!!!

: 1396


Join date

: 2011-06-07


Age

: 27


Location

: Haven, Remnant



Oh yes. It's been YEARS since they made a chapter.
Apparently the level of violence was too damn high to be published...
Which I find strange since there are other titles way more violent and were still published.
_________________
All hail ShizuNatsu and FLight!!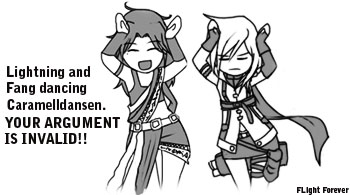 Meister Otome





Posts

: 3248


Bubuzuke points

: 4088


Armitage GUTS!!!

: 756


Join date

: 2012-06-11


Location

: Macross Quarter




---
Permissions in this forum:
You
cannot
reply to topics in this forum