Did Nao Yuuki feel out of place as a babyface?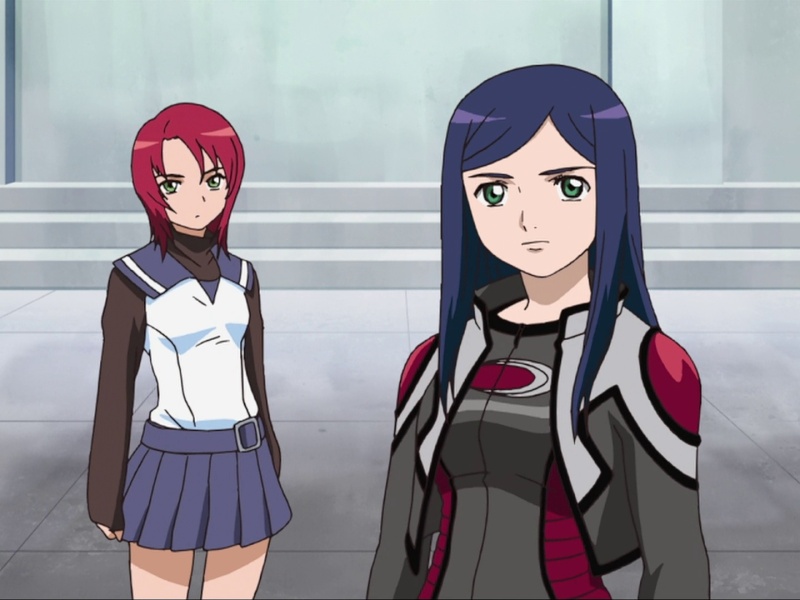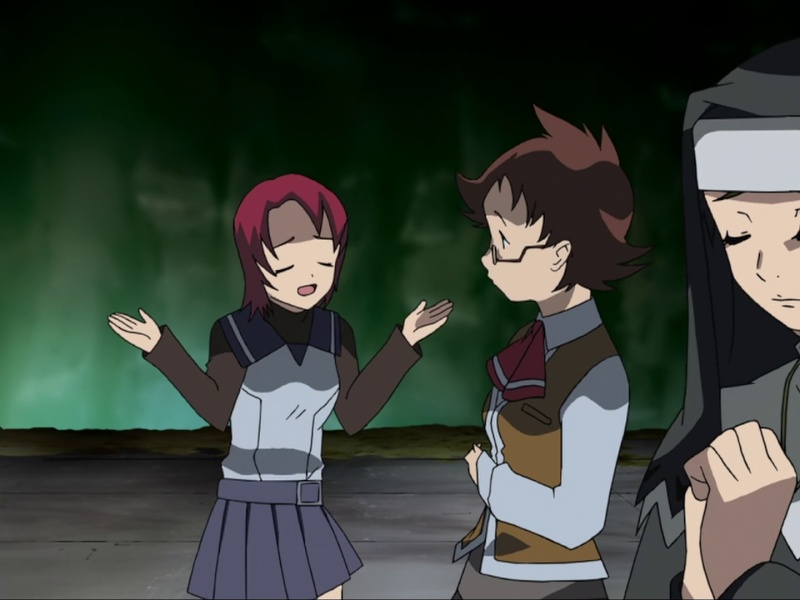 ---
For you Nao fans and haters, do you feel Nao
Yuuki
felt out of place when batting for the good guys? In Episode 15 of
Mai-HiME
, she seems hesitant to assist the other HiME. She's just as much of a lone wolf (spider. Get it? Durr hurr hurr) as Natsuki Kuga, and comes off as an anti-hero in her battle against the SEARRS Foundation.
Even after the Carnival arc, there may be some vicious animosity left towards the others? Mostly Shizuru and could you really blame her? Shizuru was seconds away from murdering Nao, just as she did First District. Comment below and tell me what you think. Maybe Nao DOES work as a good guy to you? Or maybe you prefer her as a huntress who prowls unsuspecting male prey?
_________________
Mai
-X-
Project
The law of physics: Whenever there's this much gay in one room, Shizuru manifests!When Shizuru said "Ara" for the first time, the "Ara" broke into a thousand pieces and they all went skipping about. That was the beginning of fairies.
Administrator. The Showstopper. The Headliner. The Main Event. The Icon. Mr. Mai-Series.





Posts

: 38816


Bubuzuke points

: 42506


Armitage GUTS!!!

: 2517


Join date

: 2010-05-01


Age

: 32


Location

: Garderobe Academy



Luu Sky Sapphire wrote:

Did Nao Yuuki feel out of place as a babyface?

---

For you Nao fans and haters, do you feel Nao

Yuuki

felt out of place when batting for the good guys? In Episode 15 of

Mai-HiME

, she seems hesitant to assist the other HiME. She's just as much of a lone wolf (spider. Get it? Durr hurr hurr) as Natsuki Kuga, and comes off as an anti-hero in her battle against the SEARRS Foundation.

Even after the Carnival arc, there may be some vicious animosity left towards the others? Mostly Shizuru and could you really blame her? Shizuru was seconds away from murdering Nao, just as she did First District. Comment below and tell me what you think. Maybe Nao DOES work as a good guy to you? Or maybe you prefer her as a huntress who prowls unsuspecting male prey?
I think she did feel out of place and only really helped out in the whole fight against SEARRS because they would have come after her if she hadn't gone out and fought them. This is a bit of a stretch but its more than likely she wouldn't have gone after any of them if not for Sister Yukariko's
manipulations. Ironic that she winds up working for Yukariko in the end of everything. One can't help but wonder how things would have turned out had Sister not gone and blamed Nao for the fake attack. Though I also wonder what would have happened if everyone had sat down and talked about things instead of going in and attacking Nao first instead of going in Guns blazing.
as for what I prefer her as. I think she works best as what she initially was more than she does a nun. Though that's not to say I wouldn't want to see her grow and change into a different character and maybe put that behind her. As for animosity, oh yeah I seriously doubt she's forgotten what Shizuru did to her mother and almost did to her. It showed as they went after the Obsidian Lord and it showed that she hasn't forgotten it in the Blue Ray special either.
Well those're my opinions
Coral student





Posts

: 644


Bubuzuke points

: 888


Armitage GUTS!!!

: 233


Join date

: 2011-02-09


Age

: 35


Location

: The sunken City of R'Lyehh



I think Nao could work as an anti-hero, though in a given fic or whatever it would be dependent on how the rest of the cast plays out. I don't believe Nao is amoral - she does target pervs, so I feel she does have a sense of justice. It's just that, in my opinion, her hatred of the crooks who sent her mother into a coma and thus left her essentially alone is the aspect that trumps all others. More than anything else, Nao would prefer to do her own thing, looking out for her own needs and wants first because that is what she has grown up with the past X years. Working with others would require trusting others, something which I presume would come much harder for someone who witnessed something so scarring at a young age. I admit that I do have a tendency to want to believe people are good (or at least want to be) so it may be my idealism talking, but I do think Nao could be at least somewhat heroic, like a more selfish and impulsive Spider-Man (well, Spider-Girl, I suppose).

To answer the thread's question, my answer is "yes, but not because she was fighting with the good guys - because she was fighting with the good guys."

hildebrant's mention of Yukariko made me think about their dynamic. The Sister is a nun who on a daily basis exhorts others to be good, yet has shown to be "manipulative" - not just falsely accusing Nao, but also managing to corral her into the habit at the end of the series. (I use quotation marks because it doesn't necessarily have a negative connotation, it's just that I'm having trouble coming up with a more neutral term.) On the other hand, Nao at first glance is the trouble-making fuck-you-I-do-what-I-want little miss badass, but like I said before does have a sense of justice. Maybe the two of them see something in the other (not like that...probably).

In the (incomplete and abandoned, to my shame) fics that have had Natsuki and Nao, I've ended up having the former take the latter under her wing as a sort-of mentor, with Natsuki trying to steer Nao away from the Gaullist life Natsuki herself had prior to the series start (no friends, only interests). The one idea I have had Nao in turn pass on those lessons to a broken and vengeful Akane after Natsuki has to leave to settle things with Shizuru, but that is for another day.

Speaking of Shizuru, the major reason it took me so long to warm up to her was because I never really felt that things with her were adequately settled by the end of the series. I have a hard time believing that a cute smile and a short "kanin na" would be enough of a reset button, especially with Nao and Yukino. I'm certain that as long as the issues between Nao and Shizuru weren't settled in Nao's eyes, Nao would never truly forgive Shizuru for the hurt she caused so callously. Hara-kiri may not be necessary, but given Nao's history Shizuru would have to make restitution pretty close to that in some form or another in order for Nao to even think about taking that step. And even after that step is reached, Nao wouldn't ever forget - Shizuru would be on indefinite probation in her eyes.

Conclusion: if things stand as they are at the end of episode 26, Nao would probably remain mostly aloof of the rest of the gang's activities - status quo antebellum. If their future interactions are generally of the slice-of-life overall-lighthearted shenanigans that characterize the early episodes, Nao may feel a little more comfortable interacting with them as a deadpan snarker. It would take a concerted effort, I think, for Nao to feel safe enough to be around them (I'm not convinced she would ever consider herself a part of any group).
Valkyrie





Posts

: 428


Bubuzuke points

: 562


Armitage GUTS!!!

: 119


Join date

: 2011-04-19


Age

: 32


Location

: The Sixth Borough



Oh boy, oh boy, a Nao analysis thread - I LOVE to analyze Nao, almost as much as I would love to cuddle Yukino...or "cuddle" Haruka
..."after," hurr-hurr
.
I'm not sure if I've mentioned it around here before, but Nao is actually one of my most-liked characters - she fascinates me. She also "disturbs" me, in the sense that I'm exactly the kind of pervert that she'd go after, which makes me "sad" in a "I hate that I wanna make out with you, even though I know there's no way I could have you enjoy it"-way. It's part of what I like about Zhang; Zhang seems as if she's had a rough life, but it hasn't soured her towards having fun, as much as made her mischief streak a little
edgier
.
As for
Yuuki
feeling out of place, I don't think that's the right question to ask. It's like asking if you feel out of place when you answer the door too early on a Saturday morning when those goofballs from the local Baptist church are banging on it, canvassing for more folks to bring to church. Being "out of place" isn't the right description; she's just doing the most direct thing that gets the goody-two-shoes idiots (and the dumber idiot "foes" of SEARRS) off her back, so she can get back to doing her own thing.
Yuuki
isn't quite an anti-hero, because she lets other girls push her into doing the right thing, except, the whole beating up pervs and leaving them locked up for the cops to pick up. Which is a topic that deserves its own exposition; was her mom raped, and was she targeted for it from the start? We don't know; the whole thing sounds like there ought to have been an eight-episode side arc about Nao's life that we never got to see.
To me, Nao
Yuuki
just screams out as a girl whose life lately has been a total crap parade. Not bad enough to gain sympathy from folks, but bad enough that she thinks nothing of going out and rolling potential
enjo kōsai
participants for bill-paying/pocket cash. In a sense, it's awesome that a girl with so few resources that seemed to have felt the pressure to "sell herself" to make ends meet, found an incredible way to zig instead of zag out of such a both, sad and typical, scene. Nao, to me, has the "vibe" of a girl that desperately wants, and needs, a hug, but dares not let herself be weakened by getting attached to anyone else.
So, did she feel out of place? Not exactly - I think she just felt annoyed that she had to get up and be involved in the whole mess. Nao would have sold out the other HiME in a heart-beat, it's "just her bad luck" that none of the villains she got involved with had the imagination to try to make her an offer. For that matter, neither did the heroes.
To me, Nao will never feel out of place, except when she wants to fit in somewhere, and from what I've seen there isn't anywhere even close to enticing her to want to fit in. There's nowhere she wants to be, except with her mama, and nothing she wants to do, except, again, to be with her mama. Maybe, if someone made an effort to show s/he was specifically interested in
her
, then she'd respond. Otherwise, no, Nao doesn't feel out of place, because Nao isn't into the whole "in place" thing. She wants to stand out, not fit in, and feeling out of place is for those who want to fit in. The whole "Sister Nao" episode probably was annoying/boring to her at first, until she noticed how people took the whole "Sister" part of it seriously, which was hilarious, and showed her how to make it work to her advantage - and there's nothing Nao finds more delightful, than being able to take advantage of a...
situation
.
The whole issue with her and Shizuru seems to be a sticking point to me, for a bunch of things. After all, how do you get over the humiliation of almost being Killed Off for Real just because it was easier than trying to talk you out of being a pest to the "Mutt"? Shizuru's apology isn't going to fly with Nao, because, frankly, "the Shizz" can't be arsed to understand just how humiliated Nao felt by her contemptuous dismissal. About the only way I could see an apology being accepted, is like this:
Shizuru is bothered enough to make an honest, and earnest, effort to get forgiveness from Nao. She goes to Nao, and possibly even goes so far as to bow in seiza, to get her heart-felt sincerity across. Nao gets Shizuru to close her eyes, pucker up and stretch out her neck for a possible kiss. Then, Nao winds up like a cricket bowler and slaps the $#!+ out of the Kaichou, smirking and responding "Apology accepted," while Natsuki goes ballistic, and is only held back by Mai, maybe.

Shizuru gets up, dusts herself off, and only then, gingerly touches her cheek. She spares a glance at Nao, and for just a moment...Shizuru frowns at Nao. For a split-second, Nao's mouth goes dry in reminiscent terror, before both ladies put on their masks, Nao's one of insouciance, and Shizuru, her customary meaningless smile. Nao contemptuously turns her back on Shizuru, who goes over to reassure Natsuki that all is well. Then, a wicked gleam appears in Shizuru's eye, and she motions to Natsuki to stay back for a moment.

While her back is still turned, Shizuru glides up behind Nao. Bending down to wrap her arms around the younger girl's waist from behind, Shizuru positions her lips perfectly by Nao's ear, and speaking in her soft, Kyoto-accented tones, she breathes, "Ara, I am very relieved to be forgiven at last, but Nao shouldn't be hitting on me in front of my Natsuki, even if it would be fun to see Natsuki get jealous and protective of me." Thoroughly creeped out, and perhaps just a very, very little bit turned on - a very little bit - Nao stutters out, "Fu-fujino! What the hell are you doing?" Nao starts to literally squirm to escape, after unsuccessfully trying to remove Shizuru's arms from her middle. Continuing as if not interrupted, Shizuru says, "Just keep in mind, please, that if you - ever - feel the need to do something like this again, I may just have to allow my Natsuki to...have her way with you." Shizuru made extra-sure to make her consonants a lot more "puffy" than even her accent required, aiming a strong jet of air directly at the pulse point behind Nao's earlobe. This freaked Nao out to no end, and her reflexive jump sent her flying; just as she started it, Shizuru let her go and leaned back, allowing Nao's momentum to do the rest.

Turning back to the others, Shizuru's "smile mask" was firmly in place, although the wicked glint from her teasing did show in her eyes.Mai politely covered her mouth to hide her smile, although it didn't muffle her giggles one bit. Natsuki disapprovingly frowned and turned away, crossing her arms - which gave Shizuru the opportunity to get a two-for-one on hugging green-eyed girls and teasing them with whispers in the ear. This time, Shizuru stayed upright, and gliding around to Natsuki's back, her arms snaked over the bluenette's shoulders, prying Natsuki's arms apart...and if a firm, round breast got "accidentally" brushed and pressed - twice - in the process, all the better.

"Shi-Shizuru," Natsuki exclaimed, face quickly becoming as hot and red as Superman's home sun. "Ara, ara," the tawny-haired woman replied, happily soaking up the warmth of her beloved's cheek with her own, "I am so fortunate to have my Natsuki, always ready to defend my honor, and willing to sacrifice her own body in my defense." Shizuru mercilessly nuzzled into Natsuki's deliciously warm cheek, squeezing her partner's bosom, trapped by her forearms. "Shizuru," Natsuki began again, "you're...squeezing me, up there." Shizuru's only reply was a quiet, low-pitched and downright wicked laugh, too soft to be heard, except by someone whose ear was firmly planted against Shizuru's cheek. Natsuki blushed, and gave a little shudder, so enticing, that Shizuru had to clench her fists to keep from grabbing Natsuki's other cheek and forcing herself into Natsuki's mouth. Meanwhile, a steady, meancing, "Fufufufufu" continued to roll around Shizuru's mouth, only heard by the hugging couple.

"Baka," Natsuki, declared, finally gaining enough control over herself to slip a defensive hand between the two ladies' cheeks. "If you're happy, just say you're happy. There's no need to make sounds like a pedobear." Instantly, Shizuru's arms flew away, like hawks released from a casting gauntlet. "Meanie," she decried, giving a small push against Natsuki's back...and if Shizuru got to feel up so truly deliciously firm back muscles in the process...yeah.

Turning around by reflex, even though in her head, Natsuki was telling herself, "No, no, don't look, don't look!" Too late; she looked. Shizuru was pouting to beat the band, and had turned her head to show off the inflamed splotch of Nao's assault on her face. Natsuki gasped, fingers reaching by reflex to gingerly glide over the offended flesh. She looked over at her friend, who had already gone to place some ice cubes in a damp cloth. "Shizuru," Natsuki said so softly and tenderly, that Shizuru forgot to keep pouting, affected by the sight of the emotion-laden emeralds sweeping over her face. "What ever possessed you to do something so stupid?! I told you that Nao's a dangerous beast of a girl-"

"Watch your mouth, Mutt," Nao grumpily interjected. "The only beast around here is your wolf-ass!"
"Spider!"
"Dog!"
"Bitch!"
"Right back at'cha," Nao replied, before giggling.

Natsuki snorted, before grabbing Nao in a head lock and giving the ruby-locked one a world-class noogie. "We're done here, right? Your 'honor' is satisfied, and you're not going to be hitting-"
"On," Shizuru interjected. "Eww," both veridian-orbed beauties mocked.

Uh, something like that. Maybe.
Valkyrie





Posts

: 352


Bubuzuke points

: 407


Armitage GUTS!!!

: 45


Join date

: 2012-01-08


Age

: 49


Location

: Skipping thru the Hall of Beauty and GUTS!



More than feeling out of place, she was dragged into something she didn't want to do.
I believe she would have liked to stay in the shadows, not helping but not causing harm either to the other hime. She just wanted to make use of her powers to get her revenge from what happened to her mom.
But unfortunately, she just happened to come across people that wouldn't let it have it her way. So, reluctant and all she played the 'good girl with powers card', just to stop these goodies from pestering her more.
And maybe 'cause she was using her powers in a wrong way (for stealing purposes), maybe that's what caused the other Hime to doubt her with the Yukariko incident. Since she wasn't too noble with her powers.

I think I got sidetracked....my answer would be Yes.
She didn't become a Hime-sentai on her own volition....

_________________
All hail ShizuNatsu and FLight!!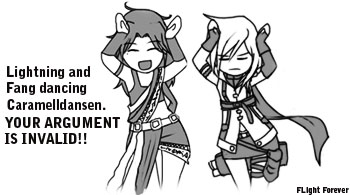 Meister Otome





Posts

: 3248


Bubuzuke points

: 4088


Armitage GUTS!!!

: 756


Join date

: 2012-06-11


Location

: Macross Quarter




---
Permissions in this forum:
You
cannot
reply to topics in this forum