Page 2 of 2 •

1, 2

Ever since my girlfriend reentered into a serious Sasameki Koto kick, newer members on MM and Yuri Facebook groups keep bringing up the disappointing ending from the anime. Sure it didn't follow the manga until the end (NEEDZ MOAR EPS!), but was it THAT disappointing? This isn't the Claymore anime, y'know? =p
_________________
Mai
-X-
Project
The law of physics: Whenever there's this much gay in one room, Shizuru manifests!When Shizuru said "Ara" for the first time, the "Ara" broke into a thousand pieces and they all went skipping about. That was the beginning of fairies.
Administrator. The Showstopper. The Headliner. The Main Event. The Icon. Mr. Mai-Series.





Posts

: 38816


Bubuzuke points

: 42506


Armitage GUTS!!!

: 2517


Join date

: 2010-05-01


Age

: 32


Location

: Garderobe Academy



Well, for me, it wasn't disappointing at all.

For an ongoing manga back then, that was the best ending that the animator could give it. I mean, rather than having them prolong the anime and fill the episodes with useless fillers until the manga can give them more story-- I prefer an early cut to a beautiful anime like this 83

But now that the manga has ended, I'm kinda hoping they'd pick up where they left off and make a season 2 or something.
_________________
:: deviantArt :: Personal Blog :: Tumblr ::
White Devil Worshiper





Posts

: 6128


Bubuzuke points

: 7627


Armitage GUTS!!!

: 1396


Join date

: 2011-06-07


Age

: 28


Location

: Haven, Remnant



I loved the series. And I haven't finished the manga yet, but it was really good!!

It's one of those yuri titles that is so sweet and has the right ammount of comedy that it made me laugh and then smile. It certainly is one of my favorites.

And I rather have that ending for the anime, than one that totally sucks.
Remember what animators did to Hellsing?? Ohlord...
So I don't complain, it could've turned out worst.

_________________
All hail ShizuNatsu and FLight!!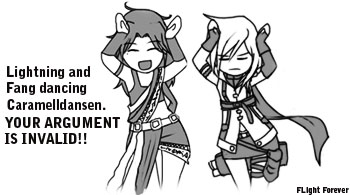 Meister Otome





Posts

: 3248


Bubuzuke points

: 4088


Armitage GUTS!!!

: 756


Join date

: 2012-06-11


Location

: Macross Quarter



Page 2 of 2 •

1, 2


Similar topics
---
Permissions in this forum:
You
cannot
reply to topics in this forum