Discussion thread for Mai HiME Episode 23: Love and Friendship, Heartlessness
_________________
Mai
-X-
Project
The law of physics: Whenever there's this much gay in one room, Shizuru manifests!When Shizuru said "Ara" for the first time, the "Ara" broke into a thousand pieces and they all went skipping about. That was the beginning of fairies.
Administrator. The Showstopper. The Headliner. The Main Event. The Icon. Mr. Mai-Series.





Posts

: 38808


Bubuzuke points

: 42497


Armitage GUTS!!!

: 2516


Join date

: 2010-05-01


Age

: 32


Location

: Garderobe Academy



Ugh, my mind is blank atm @_@ I can't think much of what to say about this episode
Spoiler:

Another great episode that's near the end of the show :) Lots of questions answered and destinies revealed. Episode 23 was really enjoyable when I first saw it

Spoiler:

I just got done watching this episode with a friend of mine, and I thought I was strong enough to handle the whole love ordeal that was revealed between Shizuru and Natsuki, but heh, I was wrong 

 Just like what the show mentioned before, no matter how big or small an incident is, it can really put a lot of terrible impact on you (Tate injuring his knee, etc) 

and I think I'll never fully heal and will always feel some level of guilt when it comes to my ShizNat situation 

And Shiho revealed to be a HiME as well, I wasn't surprised. With all honesty, it's no surprise that the main characters are HiME. It would've been better if one of the more overshadowed characters (like Youko) were revealed to be HiME, but whatever floats your boat, Sunrise >:3
Space Samurai Marshall Banana





Posts

: 8940


Bubuzuke points

: 9709


Armitage GUTS!!!

: 593


Join date

: 2012-07-21


Age

: 27


Location

: Purgatory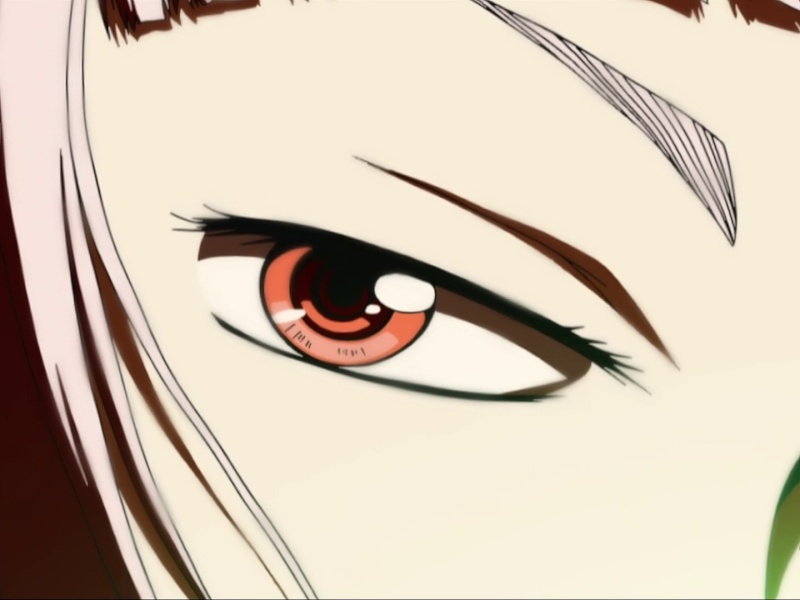 Mai-HiME Episode XXIII: Love and Friendship, Heartlessness picks up immediately where the last episode left off. Starting with Mikoto locating Midori in order to stop her from reactivating Miyu. Midori seals the door (that won't last long against Mikoto's fury) and quickly gets to work on Miyu. Mikoto breaks the door down and summons Miroku true form. You should of seen how overwhelmed Midori was against Miroku, Gakutenou is so small in comparison. In desperation, Gakutenou shields Miyu from being destroyed by Miroku's mighty strike. Sadly, Gakutenou is destroyed in the process, leaving Midori defeated. Mikoto seizes the moment by delivering the final blow to Miyu, only to be blocked by her hand! Miyu's new bandaged attire is kind of cool, looks more bad-ass than she usual does. The way she exited her chamber? Yeah, very KOS-MOS from Xenosaga-like. So damn awesome. Mai arrives to save Midori from further damage, only to find that Mikoto is still alive. Oddly enough, Mai is happy that Mikoto isn't dead but questions her loyalty to the Obsidian Lord. What her and her beloved brother share is not love in Mai's opinion. Honestly, it's a fact that what Mikoto and Reito share isn't love at all. It's someone taking advantage of a child's innocence and naive nature.
At the tea house, Shizuru continues to threaten Haruka and Yukino in response to their nosiness and slander. Natsuki rushes in and pleads with Shizuru to stop; the expression on Shizuru's face shows nothing but devastation. The one she loves overheard everything and in Shizuru's mind, Natsuki probably thinks less of her now. If that wound wasn't deep enough, Shizuru tried to touch Natsuki with nothing but comfort and Natsuki screams in terror. Believing that she had been raped by someone she trusted the most. I've never seen Natsuki look so vulnerable, she is literally scared of Shizuru. Notwithstanding, Shizuru feels Yukino must pay for damaging her relationship with Natsuki. Now we have to give Haruka credit here, even if you don't like the character...SHE GRABS THE NAGINATA AND CONTINUES TO TALK TRASH TO SHIZURU! Maybe throwing in Kiyohime might help? WRONG! Suzushiro still refuses to back down! I have tons of respect to Haruka for standing up to Shizuru, no matter what forms of intimidation she uses. And that's not all, folks! Yukino summons Diana to combat Shizuru and Kiyohime, only to be killed easily. Haruka starts dissolving into green sparkles, but unlike the others, she continues to trash talk Shizuru and give her one final headbutt (that Shizuru didn't even see coming) as her own personal "F*ck you". Shizuru laughs at Haruka's stance, calling her pathetic.
"She actually thought she got through to me."
This isn't the Obsidian Lord at work. Fujino's ego refuses to allow Haruka's words to affect her. She turns to Natsuki and tells her she will defeat the other HiME, in the name of her love for Natsuki. Over at the Obsidian Palace, Nagi and Reito are eating these events up. Seriously people, they are just loving the Carnival. The only thing they're missing is a box of popcorn, because they treat the Carnival as if it were the Super Bowl or the World Cup. Nagi is shocked by Reito's sudden idea to tell Shizuru where First District is. You see, after 300 years, the Obsidian Lord is tired of this planet and it's same old Carnival game. He will create a whole new world himself after this final Carnival. Meanwhile at Fuka, Mai and Yohko watch over Midori while she's in recovery. We get a scene with Mai reading Midori's letter about the thesis she's been working on all this time. She says it's not finished, so she will offer what information she did learn about the HiME battles. She asks Mai if she remembered the underground pillars; those pillars rise every time someone precious to a HiME vanishes. Once the eleven pillars have risen, the sole surviving HiME will be able to enter the final door. That HiME will attain te power of the HiME Star in exchange for a certain fate. To become the wife of the Obsidian Lord. Midori also writes that it's absolutely imperative for Mai to make sure she's being true to herself about her precious person. Yohko cuts in to ask Mai if Midori wrote anything that would help her. She also mentions that prior to her recent visit, Yukariko has never been sick or injured before. Mai is shocked by this  because Yukariko was clearly injured by Nao a while back, wasn't she? Yohko says she doesn't recall ever checking on Yukariko for an arm injury.
At the hospital, Shiho asks Tate if he can promise to meet her at the park later that day. Later on we see that he doesn't show up and here's why. On his way out, Tate notices that Natsuki just entered into emergency and decides to company her. After waking up from scary Shizuru dreams, Natsuki sees Tate by her side. He asks her if she's a HiME and if she knows anything, because Mai has been acting strangely. Natsuki tells him all about the HiME and the consequences of losing their CHILD in battle. Takumi was lost before Tate spotted Mai with Kagutsuchi, meaning Takumi wasn't Mai's most important person. So when Mai told Tate to stay away from her, for his own good, she was actually protecting him! Now that everything makes sense to Tate, he rushes off to find Mai. Speaking of Mai, she isn't a happy camper at the moment. She heads into the chapel to question Yukariko's story that day. Yukariko confesses that it was all a deception in order to get the HiME to fight and create mistrust amongst each other. Mai makes it clear that she will defeat all the HiME in order to bring back Takumi-HUH!? Is that what you really want, Mai? We've been through this remember? No time to think about it as the episodes ends with Yukariko's CHILD, Vlas, uses it's psychic illusion powers on Mai. NO WAIT! The episode ends with Nao capturing Natsuki yet again! This is suicidal of you, Nao...
This episode almost brings everything full circle with Natsuki knowing Shizuru's  true feelings, Tate and Mai keeping their love bottled up and Reito entering the last phases on his plans. The episode was mostly build up, but like the last episode, it's drama is setting the climax up nicely.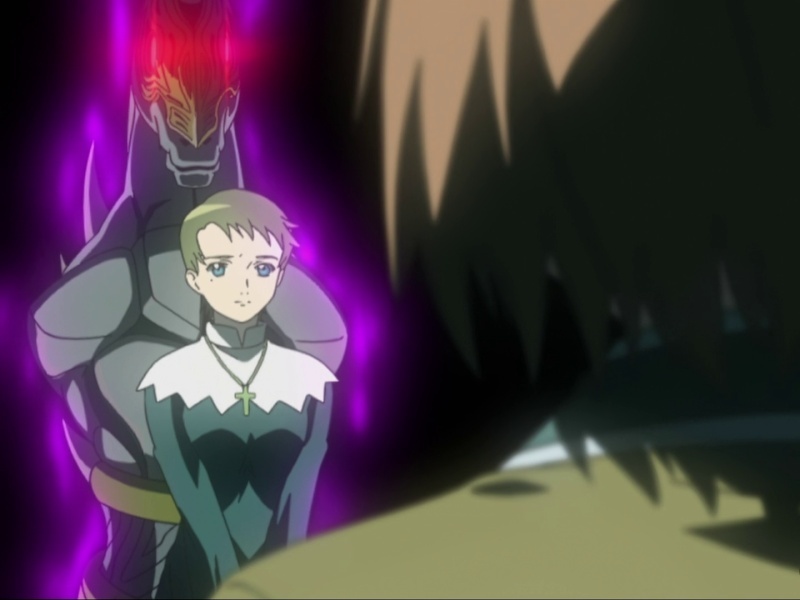 + SHIZNAT!!!
+ Emotional. Shiho crying alone at the park is really sad.
+ The Obsidian Lord's true motive
+ Haruka's stubbornness. Ryōka Yuzuki's performance is really strong here.
- A little slow.
_________________
Mai
-X-
Project
The law of physics: Whenever there's this much gay in one room, Shizuru manifests!When Shizuru said "Ara" for the first time, the "Ara" broke into a thousand pieces and they all went skipping about. That was the beginning of fairies.
Administrator. The Showstopper. The Headliner. The Main Event. The Icon. Mr. Mai-Series.





Posts

: 38808


Bubuzuke points

: 42497


Armitage GUTS!!!

: 2516


Join date

: 2010-05-01


Age

: 32


Location

: Garderobe Academy




---
Permissions in this forum:
You
cannot
reply to topics in this forum