Discussion thread for Mai HiME Episode 18: ――The Beginning.
_________________
Mai
-X-
Project
The law of physics: Whenever there's this much gay in one room, Shizuru manifests!When Shizuru said "Ara" for the first time, the "Ara" broke into a thousand pieces and they all went skipping about. That was the beginning of fairies.
Administrator. The Showstopper. The Headliner. The Main Event. The Icon. Mr. Mai-Series.





Posts

: 38805


Bubuzuke points

: 42493


Armitage GUTS!!!

: 2517


Join date

: 2010-05-01


Age

: 32


Location

: Garderobe Academy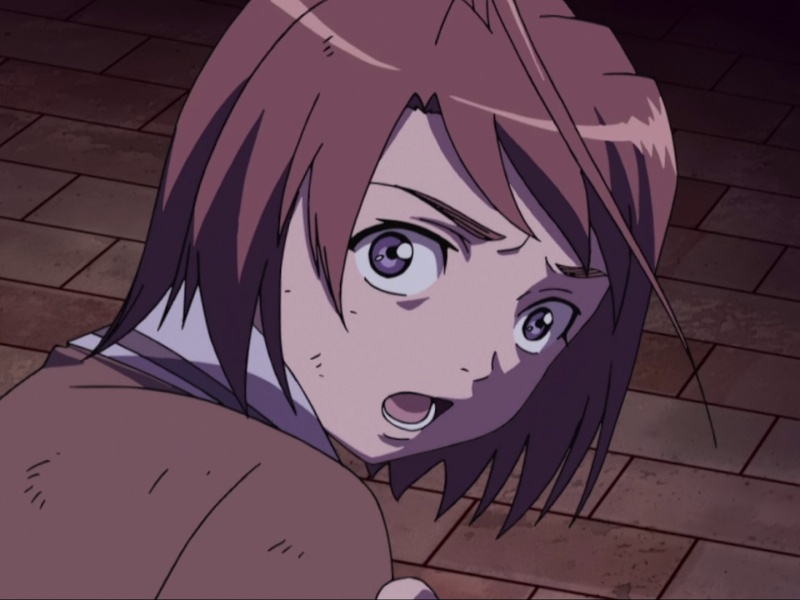 We head into dark territory now with Mai-HiME Episode 18: ――The Beginning. The episode opens up with Mashiro wondering if what they're doing to the HiME is right. Fumi questions it a little, but ultimately thinks that whatever Mashiro decides is best. Fumi, this is why you don't have many fans. You're the only HiME who doesn't think for herself! XD You are more of a doll than the ones in Mashiro's collection! She also mentions that "he" will awaken soon; referencing the Obsidian Lord. We cut back to the encounter between Mai and the mysterious spirit-like HiME with the CHILD, Yatagarasu. Yatagarasu attacks Mai with such fury, she becomes overpowered. Mikoto rushes in to save the day just in time. Mai pleads for Mikoto to stop and questions the mysterious HiME why she's trying to kill her. The HiME disappears into the night, leaving the girls confused. Nao witnessed the whole battle take place and even she's confused by the event. We catch up with Akira Okuzaki, who wants a few questions answered regarding the Carnival. A ninja from her clan tells her that he's not sure whether or not Akira's father knew this would happen. What he does know is the very fact that Akira must defeat the other HiME. Meanwhile, Mai is bathing and wondering about the Carnival. Takumi immediately comes to mind, causing one of the best character moments to ever occur. It's short but powerful. Because Takumi finally has a heart donor and Mai firmly believes that he is her Most Important Person, she briefly swears that she'll win the Carnival. Seconds later, so shakes that idea out of her head, reminding herself that she can not and will not fight other HiME. Very dark thinking for Mai, even she points out that that's what Nagi would want. Cut to Mikoto having a flashback dream when she was younger. She is seen training with her older brother (the one she's been searching for), where he mentions that Mikoto holds back a lot. He tells her that she mustn't hold back against the enemy, no matter who or what it is.
The next day, Takumi pulls Mai aside and tells her that he needs time to himself before the big operation overseas. She is left full of angst upon hearing this, even after bumping into Tate. Midori calls for another meeting between the HiME Rangers. This time, Nao actually shows up for a meeting and implies Mai's encounter with the mysterious HiME from the other night. Mai explains herself by saying she didn't fight back. Nao says if the ghost HiME wants a piece of her, she'll fight back. The others try to talk her out of it, no matter what *MAY* happen to the planet. Nao spits more venom by telling everyone that Mai defeated Alyssa with a CHILD so powerful, it can survive in the vacuum of space (glad you recognize greatness when you see it, Nao :) ). The idea frightens Yukino off, but Midori comforts Mai by letting her know Alyssa wasn't a real HiME and if she didn't defeat Artemis, everyone would be dead right now. Sadly, this doesn't make Mai feel any better.
Natsuki and Sakomizu have another flower planting discussion. She asks if there's any way around the Carnival's malice, to which Sakomizu replies "no". This is the fate of all the HiME to sacrifice themselves for the greater good. Natsuki is just so bad-ass by making it clear that she won't die for such a cause. She will be above the system that First District set up. Ishigami shows up and scolds Sakomizu for leaking information to a HiME. Really, Ishigami? You slime ball ass-clown; really? You are banging a HiME, I think you have commit the biggest sin of all. Yohko Sagisawa and Midori talk for a while about Midori's teaching opportunity. It's nice to see Midori stressed out from what's been happening lately. So much that she needs headache pills from Yohko. It humanized the most overly-optimistic character in the series. Those who say Midori is not a deep character has never paid attention to these scenes.
Mai meets up with Natsuki to talk about recent events. Natsuki agrees with Midori that Mai had no choice in the fight with Alyssa and Artemis. Switching topics, Natsuki questions Mai about the mystery HiME who attacked her. Knowing First District bothers Natsuki so much, Mai questions her once more on why she hates them. Natsuki asks Mai if she knows how old she really is. She says she's really 17, taking a year off school when her mother died. She tells Mai that her mother, Dr. Saeko Kuga, worked with First District as a researcher who must of known about the HiME. Her mother had to die in order to help Natsuki escape this cursed fate. Her grudge with First District is strictly revenge and without her mother, she has no one to fight for. Nobody who can be considered Natsuki's Most Important Person. The girls suddenly hear a scream from Yukariko who claims Nao attacked her with Julia. Mashiro and Fumi meet up with Nagi during all this to discuss the HiME. Mashiro insists that the HiME will not follow Nagi's plans to kill each other. Nagi disagrees as one fight has taken place so far. More will follow as the HiME grow more fearful of losing the ones they hold dear. Nagi is now drawing heat from me (no pun intended) once he compares the HiME to dolls lit on fire. Just like Kyubey from
Madoka
, Nagi tries to make a point by justifying death as a way to save the world. An angered Natsuki catches up to Nao and fights her until the others arrive. In a total freak accident, Duran fires a few rounds on Julia, causing one of Julia's blades to fly directly into Nao's eye. The blade bounces off, but the damage has been done; Nao is furious. She attempts to kill everyone, including Midori who expressed concern for her. The episode ends with Midori walking off to get some answers out of Mashiro Kazahana regarding an article she dug up on Fuka. There was an accident that happened on the way to an archeological dig in Fuka. The name of the girl who died in it was named Mashiro Kazahana. Mashiro admits this was supposed to be a cover up story and Midori fires back by demanding to know how she can put an end to this cruel "Festival". Mashiro says there's no stopping it once it's already begin. Midori unleashes her Element against Mashiro in an attempt to protect the students and the other HiME. Mashiro sends Fumi to battle Midori, revealing herself to be a HiME too. This doesn't surprise Midori one bit (see her reaction to Fumi's abilities in Episode 10: Cake Wars!!!) Finally, we see Ishigami claiming that he will gain the power of the HiME star through Yukariko. Her and the star will be his. This scene is really uncomfortable, showing the darkness that lies within the hearts of men. I don't know, Ishigami comes off as a rapist in this scene. It fits the theme of the Festival.
Good episode that officially begins the dark and depressing Carnival arc. The episode is very tense with a lot of suspenseful moments that start making you lose hope in the HiME Rangers. Everything is falling apart around them and you feel for everyone, Nao included.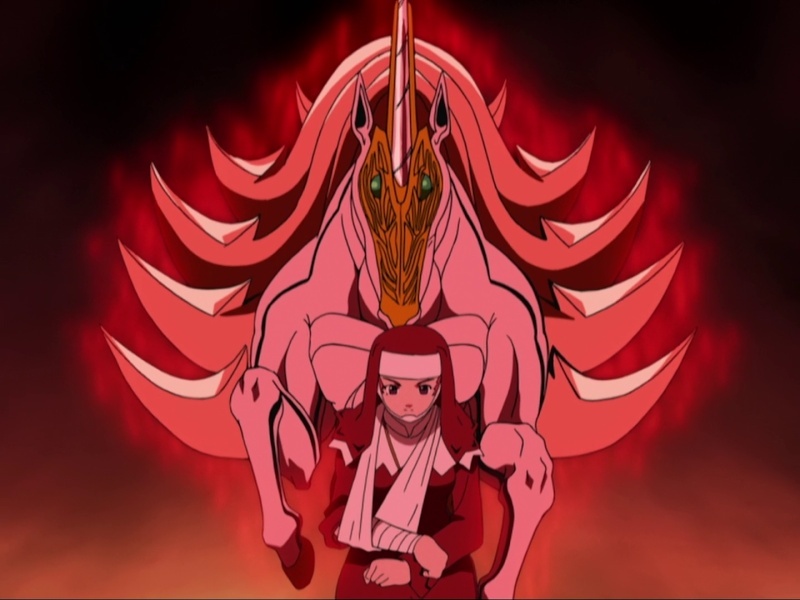 + Dark and gritty. Unlike a modern DC Comics film, it's executed flawlessly.
+ Dramatic tension
+ Mai's moment of darkness
+ Nao's fury
+ Several unexpected twists
_________________
Mai
-X-
Project
The law of physics: Whenever there's this much gay in one room, Shizuru manifests!When Shizuru said "Ara" for the first time, the "Ara" broke into a thousand pieces and they all went skipping about. That was the beginning of fairies.
Administrator. The Showstopper. The Headliner. The Main Event. The Icon. Mr. Mai-Series.





Posts

: 38805


Bubuzuke points

: 42493


Armitage GUTS!!!

: 2517


Join date

: 2010-05-01


Age

: 32


Location

: Garderobe Academy



Once again, another episode that kept me deeply interested. At this point, basically all the HiME became dolls, as Nagi said. When I was watching this episode earlier, it made me realize that the HiME fans should pay attention more to what the characters say, and not blame each HiME for whatever terrible action they've done. Everything really wasn't avoidable, and everyone was hitting rock bottom, so it wasn't their fault, and they all deserve forgiveness :) Really, the more I watch this show fully, the more I start to understand everyone's point of view. I mean sure I'd like to punch Shiho and a few other characters in the face, but really they don't deserve anything severely drastic. And honestly, I do feel sorry for Nao for losing her eye, because the fight was all started by Yukariko 
Space Samurai Marshall Banana





Posts

: 8940


Bubuzuke points

: 9709


Armitage GUTS!!!

: 593


Join date

: 2012-07-21


Age

: 27


Location

: Purgatory




---
Permissions in this forum:
You
cannot
reply to topics in this forum