Discussion thread for Mai HiME Episode 17: Deceitful Lips
_________________
Mai
-X-
Project
The law of physics: Whenever there's this much gay in one room, Shizuru manifests!When Shizuru said "Ara" for the first time, the "Ara" broke into a thousand pieces and they all went skipping about. That was the beginning of fairies.
Administrator. The Showstopper. The Headliner. The Main Event. The Icon. Mr. Mai-Series.





Posts

: 38808


Bubuzuke points

: 42497


Armitage GUTS!!!

: 2516


Join date

: 2010-05-01


Age

: 32


Location

: Garderobe Academy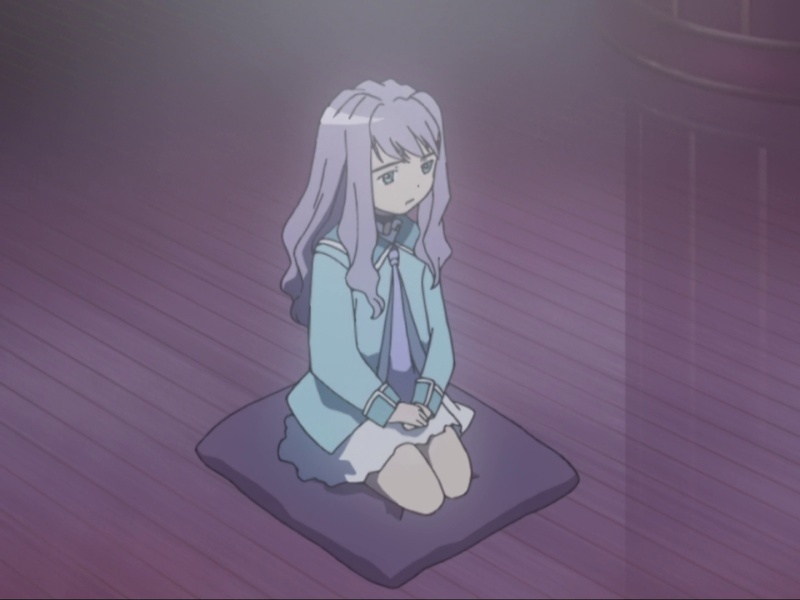 After the entertaining celebrations of the previous episode, Mai-HiME Episode XVII: Deceitful Lips gets the ball rolling with Nagi's announcement of the "Carnival". We begin with Mashiro having a meeting with the head of First District, who are a bunch of creepy grannies. They tell her that the Obsidian Lord will awaken soon and should be rewarded with HiME bloodshed. We get a more detailed flashback of Natsuki's surprised call from the previous episode, revealing it to be Akane. Nagi, like in the last episode, announces that the HiME must battle each other in order to save the planet. The HiME Star has grown to massive size since the Carnival started. As a result, it has begun making it's way to Earth, causing random natural disasters throughout the world. Once it reaches Earth, the surviving HiME should be able to destroy it according to Nagi. Natsuki makes it public that when a CHILD is defeated, the person most precious to the HiME vanishes. This sends everyone into paranoia and it's really interesting how the episodes focuses on each HiME dealing with the Carnival's rules. Yukariko prays to G-O-D for answers, Mai stares at Tate during class, Yukino locks her door in case one of the HiME tries to come after her, Nao accepts the possibility that she may have to kill the others and Midori researches further only to discover the effects of the HiME Star are indeed true. Mai questions why they must be sacrifices for this insane tournament; Nagi replying that it's a HiME's destiny.
There's a great scene where Midori gathers Mai, Mikoto and Yukino for a group discussion. Yukino is growing concerned that the others will harm her and the person she cares the most for. Mai and Midori reassures Yukino that nothing like that could ever happen. We're the HiME Rangers, remember? Yukino brings up a good point that there are some HiME that weren't present for the announcement. The same HiME who weren't around when Miyu and Alyssa tried to destroy Fuka. Is it possible that these girls aren't on the same page as Mai and friends? The episode raises a lot of thought provoking questions. Midori makes everyone promise not to fight each other, even if they happen to run into Yukariko, Nao or Natsuki. Comforting thought of course, but Mai continues to worry about what may happen. Akane paid the price and lost her boyfriend. What if she lost Takumi...or maybe Tate? She feels strongly about both for different reasons.
In addition to the announcement, Takumi discovers Akira is a female by accident. This leaves Akira with no choice but to kill him in order to protect her secret. Before we talk about that, we see Akira questioning her father. Wondering if he knew that HiME would eventually fight one another. Akira is sworn by her ninja clan to kill anyone who figured out her secret, although, she couldn't bring herself to do it. In a brief flashback, Takumi lets Akira know that killing him is perfectly fine. He feels that he is a burden to everyone around him, including Akira and his sister Mai. Life would just be easier if he didn't exist, so he welcomes death at the hands of someone he considers a friend. It's so sad watching him reject the medicine; he was very serious about dying. To make sure he took his medicine, Akira put the medicine in her mouth with some water and shared it with Takumi mouth-to-mouth. It may have not been a direct kiss per se, but I found it very sweet. Akira scolds Takumi for giving up on life easily like it doesn't matter. But it does matter! It matters so much to Akira who cares so much for him.
We transition over to Natsuki standing over the cliff where her mother fell to her death, then it transition over to Shizuru! I swear, these two were meant to be together! =P Anyway, we see Shizuru looking out the window and appears to be in deep thought before Takeda enters the Student Council room. Shizuru teases him by saying he's looking for Natsuki and "accusing" him of having interest in her. Takeda and Shizuru? *LAUGHS* Oh PU-LEEZE. After Shizuru has her laugh, Takeda requests that Tate rejoin his kendo club. She informs Takeda that she doesn't have a problem with that and that Tate's been busy lately. Meanwhile, Mai and Mikoto are seen walking and Mikoto looks like she's about to kill anything that moves. Mai tells her to relax, didn't Midori say NOT to fight any HiME? We get a little comedy in such a serious episode when Mai trips on a tennis ball and exposes her panties to Reito! XD Now that's an icebreaker! Mai receives a phone call with the best news possible; there's a heart donor for her Takumi! Her and Tate meet up shortly after and it's a really great emotional scene. Tate even looks at the little sheltered bench area where he cheered Mai up back in episode 4. Mai also revisits this area after this next scene. As a reverse to that episode, Tate praises Mai for working so hard with everything, including being a HiME. He on the other hand, is reeling from being unable to help anyone, getting Shiho hurt by not being around and so on. He understands the kind of stress Mai went and still is going through. As Mai heads back home, she is attacked by a new HiME and her giant crow CHILD (Yatagarasu)
This episode really settled in the dark and gritty mood for the Carnival arc. Nothing happens just yet, but it's an episode where the realization of death and the "what-ifs" start circling around inside the heads of each HiME. It explores the characters at their most stressed before anything really happens. It's angst like this that will ignite flames once the Carnival starts to get going. Good episode for that reason, don't expect to find a lot of humor here.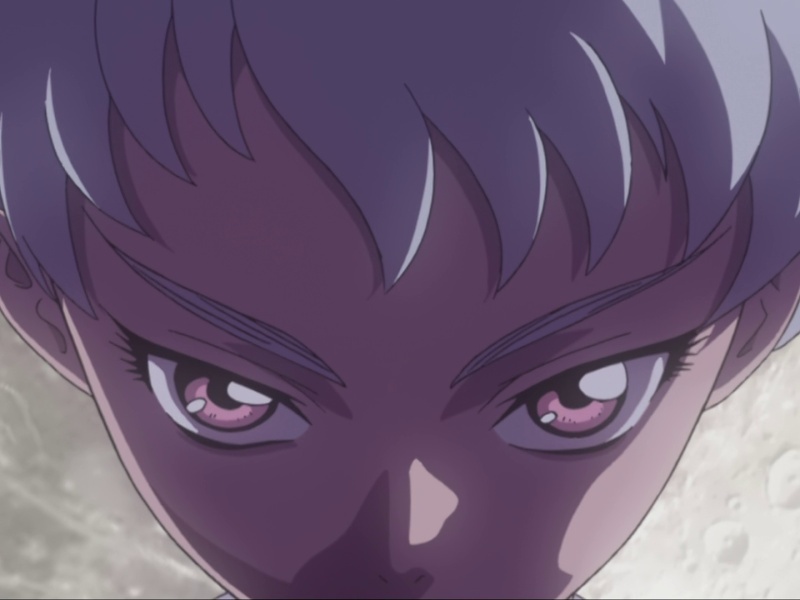 + Very well written
+ Grim atmosphere and it's only the dawn
+ The Akira and Takumi scene
+ Shizuru's sense of humor
- A little slow.
_________________
Mai
-X-
Project
The law of physics: Whenever there's this much gay in one room, Shizuru manifests!When Shizuru said "Ara" for the first time, the "Ara" broke into a thousand pieces and they all went skipping about. That was the beginning of fairies.
Administrator. The Showstopper. The Headliner. The Main Event. The Icon. Mr. Mai-Series.





Posts

: 38808


Bubuzuke points

: 42497


Armitage GUTS!!!

: 2516


Join date

: 2010-05-01


Age

: 32


Location

: Garderobe Academy



I can't think of anything for what to say here x_x Um... It was just another episode that had me deeply interested to the point of finishing the second half in one night. Just another episode with a taste of Shizuru's trolling 
 And some TakuAki unofficial canon moments *_*
Also I can't really remember what my thoughts were when I first saw that ghostly HiME and her Child when I first saw the episode. I guess I was a bit clueless about it, but in the end, I had a feeling that it was Shiho 
Space Samurai Marshall Banana





Posts

: 8940


Bubuzuke points

: 9709


Armitage GUTS!!!

: 593


Join date

: 2012-07-21


Age

: 27


Location

: Purgatory




---
Permissions in this forum:
You
cannot
reply to topics in this forum