based on wetochan's idea.

the cast:

kuga natsuki no chugu as the daimyo - JouValentine
shizuru no miya as the daimyo wife - Ookamidesu
nao no miya as the daimyo concubine - Narsilia

random persons = played by whoever is available

moderation and scenery ideas/conceptions - wetochan
Last edited by Narsilia on Fri Oct 07, 2011 2:16 pm; edited 1 time in total
The Apex Asexual Predator struck by FLightning





Posts

: 1531


Bubuzuke points

: 2299


Armitage GUTS!!!

: 740


Join date

: 2011-08-27


Age

: 33


Location

: Austria



Hi,I'm new here.And this is the first RP I've ever done before..Never written any fictions either. My apologies if it's not good,but enjoy anyway.


New year's eve is near again,where the time where the Emperor celebrates another oncoming year with other daimyos at the biggest palace in Japan.

Stealing and breaking the hearts of both men and women,the host of the celebration this year,is the infamous Emperor Natsuki Kuga whose cold beauty that is unrivaled, except whom she married,the ever graceful Empress Shizuru Fujino Kuga.

All around her,men and women were caught in awe at her beauty,paying more attention to her more than the events playing on the court.However,completely ignored by the Lord.

Sitting on her throne,Lord Natsuki looks down with bored expression onto the current event on the court. None of the events so far have yet caught her interest.Until now that is.

Swerving into the middle of the court,were a group of dancers dancing seductively.However what caught the eyes of the Lord,were not the seductive dance,but a beautiful dancer with long red hair and mesmerizing green eyes who couldn't be older than 25.

"Hey Aoi,who is that..?She's beautiful"
While pointing at the redhead.

Looking at where the Lord pointed at,a green haired dancer with a weird hairstyle suddenly danced in front of the redhead, Aoi misunderstood and answered with a puzzled face
"Milord,pardon me,I do not see how is that lady with green hair is pretty.. However if Milord wishes to know,her name is Tomoe Margurite"

Holding a paper fan to cover her face,Lord Natsuki made a face trying to hold in her laughter when she saw who Aoi meant. Holding down the laughter,she whispered to Aoi behind her fan
"No no Aoi,not the girl with the..Green and weird hairstyle.. I mean the dancer with the long red hair and jade colored eyes."

Searching for the dancer mentioned by the emperor,Aoi once again sweep her sight on the court,and finally locked her eyes on a beautiful young dancer with long red hair.
"Ah pardon my mistake Milord,I finally see the one you mentioned. Her name is Nao Yuuki,an orphan who was adopted by the infamous dancer,Lady Maria Steinberg.Lady Yuuki although is a commoner,her status as a dancer makes her equal as any other nobles."

Entranced by Nao's beauty and gracefulness in dancing,Lord Natsuki demanded Aoi to make an appointment with Nao. Smiling secretively behind her paper fan, Lord Natsuki is determined to make Nao her concubine.
"Aoi,I want you to find Lady Yuuki after this dance,and schedule an appointment with her as soon as possible."

"As you wish,Milord."

As the last event of the celebration finally ended with fireworks,Lord Natsuki finally retires to her chamber. Eagerly searching for her beloved beautiful wife,empress Shizuru,Lord Natsuki plans to discuss about taking Nao as her concubine,and a long passionate night with her beloved wife.

"Shizuru my love,I have returned."
Last edited by JouValentine on Thu Oct 06, 2011 4:32 pm; edited 4 times in total
Fuuka Academy Student





Posts

: 2


Bubuzuke points

: 3


Armitage GUTS!!!

: 1


Join date

: 2011-10-06


Age

: 27



During the festival, the emperor's wife was located in a separated room, together with other women of same class and rank. She had enjoyed inspiring discussions among their kind, sitting together with tea, sake and several dishes. So... this evening surely had been delightful in it's own ways.

Shizuru would have wished for her beloved's company, but etiquette didn't allow them to be seen in public together, gender was separated. Even if she always questioned the gender-role in Natsuki's case, other's didn't seem to notice the game they had played. The woman had been a fast learner though. She grew up in this fashion, being soft-spoken, well-mannered and obedient. So, she didn't mind - at least she made the best out of the situation - secretly longing for words and touches that would await her later.

She had returned to the chamber earlier than her "husband", making herself comfortable and cleaning herself from all the dirt which might have afflicted her ivory skin. Shizuru quite insisted on her deluxe, fulfilling her wish to be only perfect for the one she had promised her hand.

Once the Daimyo's wife had prepared herself, being dressed up, she returned into the chamber with her graceful walk, sitting down on the floor. Each movement had a stoic touch, flowing like word of poetry. Just for her, she had trained her moves, look and language to absolute perfection, making sure that she would be the only one that Natsuki would lay hand on. And of course, it was a gift, only for her eyes and no one else's.

Ash blonde hair, exotic in a land like this, was pinned up in complicated patterns, complimenting her doll-like face, fitting her skin which was as white as snow, making deep crimson colored eyes stand out like rare gems. Her slender fingers, however, reached out for the Koto she loved to play with passion. Treating the instrument like a fragile construct, her body was relaxed yet tensed at the same time. Eyes closed, she only focused on the tunes, letting herself fall into melancholic melodies, waiting for her beloved to come.

Oh, how she would like to coax her into deliciously entangles vibes of notes, creating delicate shivers on skin, making hair stand on end...

Speaking of. No matter how much Shizuru was lost to her own world, her senses were sharp as she could hear familiar footsteps, the sliding door open and close. It was an unforgotten ritual, just as every evening.

"Shizuru my love,I have returned."

Her play had stopped immediately, each sense of her system went searching for the familiar and much missed presence.

"Welcome back, my beloved husband. Your wife has awaited you with patience..."

Shizuru's voice sounded soothing, calm as ever. Even if her back was turned to her, she just knew where he was standing, a gentle and faint lips flit over her lips.

"I hope, daimyo-sama has enjoyed the festival..."


The Apex Asexual Predator struck by FLightning





Posts

: 1531


Bubuzuke points

: 2299


Armitage GUTS!!!

: 740


Join date

: 2011-08-27


Age

: 33


Location

: Austria



Note:I'm gonna refer Natsuki as "Him" here,and Shizuru as "Her" in this part,to differentiate the roles easier.

On his way to his chamber,Natsuki was once again entranced by the melancholic melodies played by his beloved wife. Never once was he immune to the melancholic notes,singing to him the agony of waiting for her husband each and every night.

Taking quicker steps,he slides the bamboo door separating him and his beloved wife,and reached out to her with his husky voice.

"Shizuru my love,I have returned."

Stopping her play immediately,she greeted her husband with her ever-so calm and gentle voice.While she gently set down her instrument,she did not turn around to greet her husband.

"Welcome back, my beloved husband. Your wife has awaited you with patience..."

"I hope, danna has enjoyed the festival..."

Closing the bamboo door,he took a few slow steps into their chamber. Sitting down behind his wife,he gently put his arms around her svelte form,pulling her body into him.

"It was uninteresting as usual.I do not understand how would it be a celebration,when my beloved wife could not celebrate with me.I have missed you so terribly."

Whispered Natsuki,as he placed a chaste kiss onto his wife's temple.Enveloped in her dear husband's arms,Shizuru closed her eyes and enjoy his warmth.

Gently pulling his beloved wife's silky hair free from its complicated pattern,Natsuki combed his fingers through. He places his palm upon Shizuru's face,and pulled her into a soul-burning kiss,while gently caressing her heart shaped face.

As moments that felt like eternity passed,they finally broke their kiss,that always felt like their first.Smiling at each other,without another word,their lips joined again,as Natsuki all but carried his wife onto their awaiting futon without breaking their passionate kiss.

Gently laying his wife onto the futon,finally breaking their kiss slowly. He left a trail of kisses from her lips onto her neck,listening to his wife's deep breath,while gently sucking and licking the sensitive spot on her neck.Hearing a moan from Shizuru,Natsuki smirked in triumph,and continues leaving light kisses above the purple silk kimono adorned by his wife.Upon reaching the belt,he tugs it open with his teeth,and continues on tugging open the kimono,revealing his wife's pale smooth skin on the svelte body.Always hidden upon layers and layers of kimono,hidden from anyone's view but his.

Gently placing kisses upon kisses on her revealed skin,the kimono slowly slides down her shoulder upon each slight movement,giving Natsuki the sight of his wife's beautiful treasures.Even though his face warmed up,Natsuki just smiled and kissed his wife,feeling her wife's fingers slowly undoing the knots upon his clothes,and releasing the patterned doing of his hair in return.
Fuuka Academy Student





Posts

: 2


Bubuzuke points

: 3


Armitage GUTS!!!

: 1


Join date

: 2011-10-06


Age

: 27



Shizuru felt herself being encased in familiar arms and allowed herself to relax against her dear husband's embrace. A familiar warm feeling washed through her being as she listened to the whisper of intimate words.

"It was uninteresting as usual.I do not understand how would it be a celebration,when my beloved wife could not celebrate with me.I have missed you so terribly."

When Shizuru felt lips against her, she felt herself lose her senses and the only sense she retained was touch. She vaguely noticed that her hair was freed from it's complicated pattern and fell freely down her shoulders as Natsuki ran his hand through it.

By the time Shizuru regained her other senses, she realized that her clothes were already haphazardly thrown off. Deciding that it was time her dear husband follow suit, she ran her hands through his hair and allowed midnight tresses to fall freely. Then, she began working her way through the knots of his clothes, shedding his clothes off layer by layer.

"Daimyo...sama..." Shizuru moaned.

Shizuru raised her arms and allowed them to rest onto Natsuki's bare back. As she traced her husband's shoulder and spine, she apply a slight pressure to let him know that she wanted to be engulfed in his embrace.

A smile was exchanged between the two before Natsuki slowly descended and rested against his wife. She nuzzled his neck and placed light kisses along his neck and shoulders. The brunette found one of Natsuki's weak spots and captured some flesh into her mouth before sucking gently, enjoying the noise that was emitted from her husband's mouth.
_________________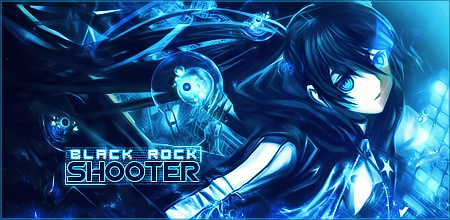 Siggy made by depression76
Sexilicious Zhang-papa





Posts

: 7542


Bubuzuke points

: 8879


Armitage GUTS!!!

: 1354


Join date

: 2010-09-29


Location

: here and there...



(this is so good you guys! I didnt mean to vote down...)
Valkyrie





Posts

: 237


Bubuzuke points

: 280


Armitage GUTS!!!

: 37


Join date

: 2011-12-25


Location

: Garderobe Academy



Saido wrote:(this is so good you guys! I didnt mean to vote down...)
It had so much potential! ;_; The good news is, the official doujinshi will be release sometime within the next few months. :3 wetochan will post it here for everyone to enjoy when ready.
_________________
Mai
-X-
Project
The law of physics: Whenever there's this much gay in one room, Shizuru manifests!When Shizuru said "Ara" for the first time, the "Ara" broke into a thousand pieces and they all went skipping about. That was the beginning of fairies.
Administrator. The Showstopper. The Headliner. The Main Event. The Icon. Mr. Mai-Series.





Posts

: 38805


Bubuzuke points

: 42492


Armitage GUTS!!!

: 2516


Join date

: 2010-05-01


Age

: 32


Location

: Garderobe Academy



Valkyrie





Posts

: 237


Bubuzuke points

: 280


Armitage GUTS!!!

: 37


Join date

: 2011-12-25


Location

: Garderobe Academy




---
Permissions in this forum:
You
cannot
reply to topics in this forum